Korea's Corruption Fight Faces Backlash for Being Too Strict
by
New law limits gifts to civil servants, teachers, journalists

Some see law hurting Korean traditions and weakening economy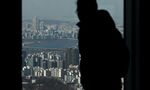 Just months before South Korea implements its strictest-ever law against corruption and bribery, a backlash is brewing among critics who argue that tough limits on accepting meals and gifts may weigh on the economy.
The anti-corruption law taking effect in September aims to end a wide-spread practice of pampering public officials with meals and presents, which at times has led to lax supervision or illicit favors. Calls for regulation rose after the Sewol ferry disaster in 2014, which exposed inappropriate connections between regulators and the shipping industry.
While there is little debate on the need to increase transparency and ensure South Korean companies embrace ethical business practices, some economists suggest there are downside risks in the detail of the law, which will affect a wide range of professions and industries. Under the changes, government employees, teachers and journalists will be subject to fines if they are treated to meals worth more than 30,000 won ($25) -- including drinks -- or receive gifts over 50,000 won.
Supporters of the change, including Han Jae Jin, a research fellow for Hyundai Research Institute, counter that it will make Korean business culture more sound and healthy, while also reducing lobbying costs for companies.
South Korea ranked 37th out of 168 countries in Transparency International's corruption perceptions index in 2015. Somalia and North Korea were considered the most corrupt while Denmark topped the transparency rating. Asian neighbors including Japan, Taiwan and Hong Kong were rated less corrupt than South Korea.

One area of concern raised over the "Improper Solicitation and Graft Act" is that will affect not only lobbying, but also a social tradition of exchanging gifts with business counterparts and acquaintances on national holidays. Typical gifts include Korean beef, fruits and seafood. 
Hyundai Research Institute estimates the regulation will apply to about 9 percent of workers in South Korea.
"The timing of the law isn't good for the economy as it comes when domestic demand is already weak," said Cho Dong Keun, a professor of economics at Myongji University. "Exchanging gifts on Lunar New Year and Chuseok holidays has helped people in the agriculture and fisheries industries. The price limit also raises the question of how the law will reflect inflation going forward."
The National Agricultural Cooperative Federation said in a statement earlier this month that the law would hurt farmers because more than 50 percent of fruit gift sets and 98 percent of Korean beef gift sets are priced over 50,000 won. The Federation of Small and Medium-sized Enterprises said the price limit on meals should be lifted to 70,000 won to prevent contraction in the food industry.
Agriculture and Fisheries
Of about 8.9 trillion won worth of seafood sold in South Korea last year, 21 percent was consumed during Korea's two national holidays -- Lunar New Year and Chuseok, according to the fisheries industry association. It estimates sales to fall by about 1.1 trillion won as costlier products like dried corvina and abalone drop out as gift options.
In China, ranked 83rd in the index, a government anti-corruption campaign led by President Xi Jinping has affected luxury good prices in Hong Kong and gambling revenue in Macau as wealthy Chinese cut back on conspicuous spending to avoid attracting suspicion.
According to a 2014 survey by South Korea's Anti-Corruption & Civil Rights Commission, 63 percent of 1,400 survey participants said they think Korean society is corrupt. The Commission, which is the government entity to take lead in proposing the bill, said it will keep gathering public views and release final limits on meal and gift costs before law takes effect from Sept. 28.
South Korean President Park Geun Hye said in a meeting with local media in April that while the intent of the law is sound, she hopes the price limits can be set at reasonable level so that they don't hurt consumption.
Before it's here, it's on the Bloomberg Terminal.
LEARN MORE