business
Gawker's Denton Challenges Thiel to Debate Over Slander Case
By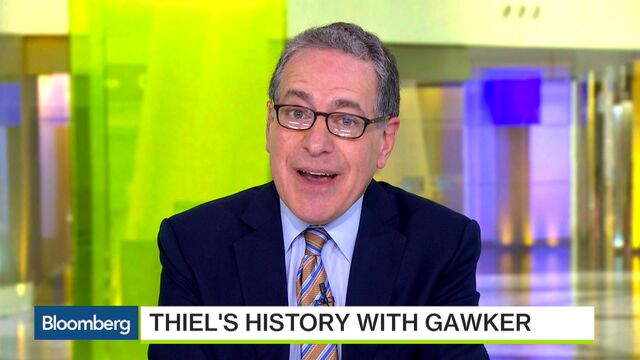 Nick Denton, chief executive officer of Gawker Media LLC, responded to a $140 million defamation verdict against the company by challenging litigation backer Peter Thiel to a debate about free speech rights and journalistic ethics.
"We can hold the discussion in person with a moderator of your choosing, in front of an audience, under the auspices of the Committee to Protect Journalists, or in a written discussion on some neutral platform such as Medium," Denton said Thursday in an open letter posted at the Gawker website. "Just tell me where and when."
The online publishing company is fighting a potentially crippling jury verdict over its posting of a sex tape of former wrestler Hulk Hogan, whose real name is Terry Bollea. Thiel, a Silicon Valley billionaire, bankrolled Hogan's Florida litigation due to lingering anger over his own treatment by Gawker. The website outed him as gay in 2007.
Denton also warned that if the legal case continues, it will expose "gruesome" details of Thiel's involvement.
Before it's here, it's on the Bloomberg Terminal.
LEARN MORE