Bullard Says China Shouldn't Keep Fed 'on Pins and Needles'
by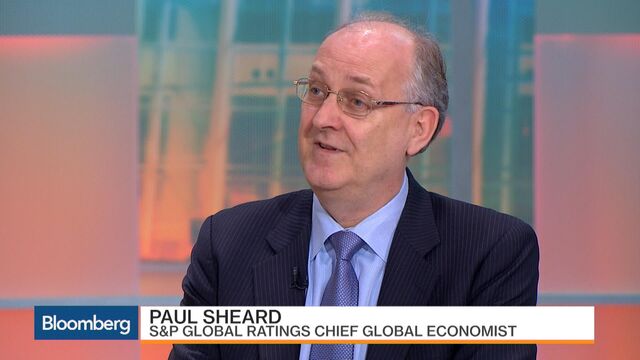 Federal Reserve Bank of St. Louis President James Bullard said risks associated with disappointing Chinese economic growth aren't going away and that such worries shouldn't keep the U.S. central bank from pursuing the best monetary policy for the country.
The world's No. 2 economy has "many things going on and there are many challenges that they face," Bullard, who votes this year on the policy-setting Federal Open Market Committee, said Thursday in response to a question after giving a speech in Singapore. His prepared comments were a repeat of those he delivered Monday in Beijing.
"There's some risk there that the economy might not perform up to expectations," Bullard said of China. "That's a risk that we live with every day and we're going to live with that every day for many, many years to come, so I think you can't be on pins and needles and say I'm not going to pursue the right policy for the U.S. because something bad might happen in that situation."
Before it's here, it's on the Bloomberg Terminal.
LEARN MORE