Boris Johnson Needs Re-Education on Europe, EU's Juncker Says
by and
Commission president asked about ex-mayor's Hitler comments

Tusk says will work with whoever holds power after vote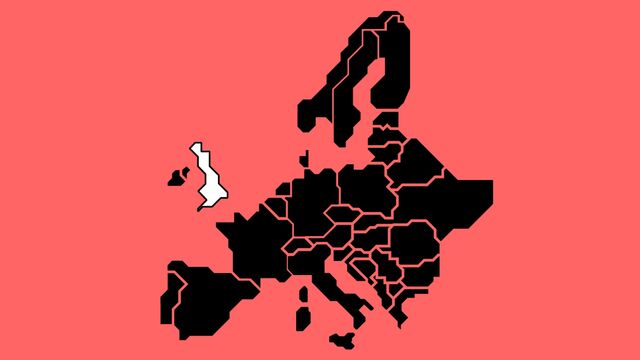 Former Mayor of London Boris Johnson, a campaigner for Britain to leave the European Union in next month's referendum, needs to be re-educated about the way the 28-nation bloc works, European Commission President Jean-Claude Juncker said Thursday at the Group of Seven summit in central Japan.
QuickTake Will Britain Leave the EU?
Asked about Johnson's comments linking the bloc to Adolf Hitler and whether he could work with him if he is made a minister in Prime Minister David Cameron's government, Juncker said the former mayor's image of the EU is out of touch with reality.
"The atmosphere of our talks would be better if Britain is staying in the European Union," Juncker told reporters. "Boris Johnson spent part of his life in Brussels. It's time for him to come back to Brussels, in order to check if everything he's telling the British people is in line with reality. I don't think so, so he would be welcome in Brussels at any time."
Johnson, one of Britain's best known politicians and a favorite with bookmakers to succeed Cameron as prime minister, told the Sunday Telegraph newspaper on May 15 that the EU is an attempt "by different methods" to unite the continent under a single government. "Napoleon, Hitler, various people tried this out, and it ends tragically," he told the paper.

He has argued during the campaign that the bloc erodes British sovereignty and loads unnecessary regulations on business.
For more information on the Brexit debate, click here.
"I'm afraid what I am saying to the British people is in line with reality," Johnson said in comments broadcast by Sky News on Thursday. "If we vote to remain which I sincerely hope we don't then they will go on with measures that will take us further into a federal European superstate."
'Horror Scenario'
Juncker's chief of staff, Martin Selmayr, struck a far less diplomatic tone commenting on Twitter, tying Johnson to the likely Republican nominee in the U.S. Donald Trump, National Front leader Marine Le Pen in France and Beppe Grillo's Five Star Movement in Italy.
"G-7 2017 with Trump, Le Pen, Boris Johnson, Beppe Grillo? A horror scenario that shows well why it is worth fighting populism," Selmayr wrote.
European Union President Donald Tusk told reporters in Ise-Shima ahead of the summit that he would work with Johnson if he became a minister. It is the "European way" to co-operate with government ministers whatever their opinions, he said.
"We have to respect every democratic decision, the result of the referendum and the possible political consequences of the referendum," Tusk said. "I think it's quite normal to have normal relations with politicians and at the same time to have your own opinion about their opinions."
Before it's here, it's on the Bloomberg Terminal.
LEARN MORE