'No Doubt' Leaving EU Would Hurt U.K. Economy, BT Chairman Says
by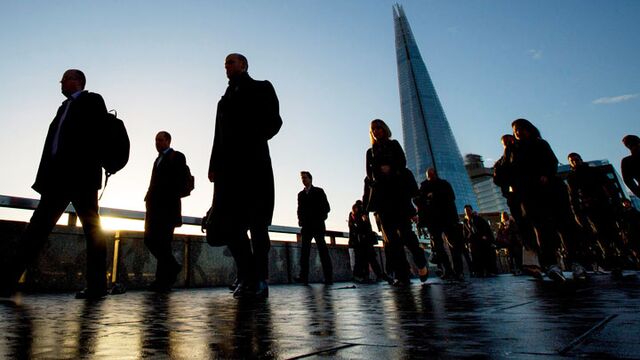 There is "absolutely no doubt" that leaving the European Union would damage the U.K. economy, BT Group Plc Chairman Michael Rake said, in some of the most outspoken comments about the referendum on EU membership by a British business leader.
Rake said uncertainty about the outcome was holding back investment and hiring ahead of the June 23 vote. "That's just a foretaste of what will happen," Rake said on Bloomberg Television. "There will be a shock."
If the U.K. votes to leave the EU, the pound -- which has risen in recent days on opinion polls showing a swing in favor of remaining -- would come under renewed pressure, he said.
Many U.K. executives have been reluctant to speak out about the issue for fear of alienating customers who disagree. Rake, who is also chairman of Worldpay Group Plc and serves on the board of S&P Global Inc., was one of a group of business leaders who signed a letter in support of EU membership in February.
Rake said it was "deeply depressing" that a Conservative lawmaker, Steve Baker, asked Bank of England Governor Mark Carney this week in Parliament whether his former employer, Goldman Sachs Group Inc., had put pressure on him to warn of the risks of leaving the EU.
"Trying to undermine reputable individuals, reputable institutions, that are simply trying to get the facts about the economy across to the British people in a critical referendum, a critical moment in time, is disappointing," Rake said.
Michael Bloomberg, the founder and majority owner of Bloomberg LP, the parent company of Bloomberg News, has publicly supported the campaign to keep the U.K. in the EU.
Before it's here, it's on the Bloomberg Terminal.
LEARN MORE