U.K. Pro-EU Campaign Asks Gove to Show Economic Case for Brexit
by
Letter to Gove signed by U.K. business leaders and economists

'Leave' resorting to smears, failing to make credible case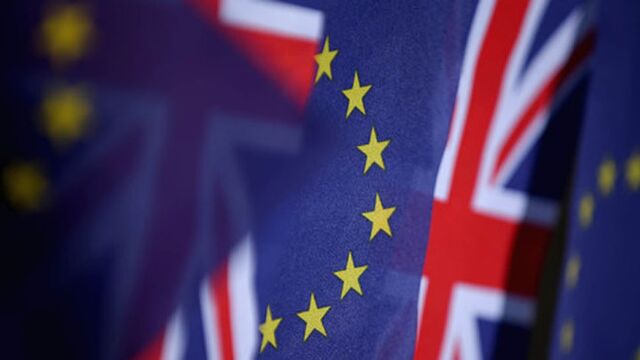 The campaign to keep Britain in the European Union attacked its pro-Brexit opponents for failing to produce a credible economic scenario and accused them of resorting instead to smears.
Business people and economists including Britain Stronger in Europe Chairman Stuart Rose, BT Group Plc Chairman Mike Rake and London School of Economics professor John Van Reenen have written to Justice Secretary Michael Gove, a leading member of Vote Leave, asking for his group to set out a clear analysis of how Britain could thrive outside the EU.
"Before making this decision, people understandably want information about what leaving would mean for their job, wages and family finances," their letter, published by Britain Stronger in Europe, states. "The economic case is now closed. There is no comparable economic individual or institution which supports the argument of Vote Leave."
Their intervention in the increasingly acrimonious debate came after the Institute for Fiscal Studies, a non-partisan research group, predicted that Brexit would damage the economy and force the government to extend austerity by two years. "Leave" campaigners responded by accusing the IFS of being in the pay of the EU.
'Unsubstantiated Attack'
Vote Leave had failed to make its case through a credible independent economic institution, forcing the campaign group to resort to "smears" and an "unsubstantiated attack" on the IFS's independence, according to the letter.
Prime Minister David Cameron has received the support of organizations from the Organization for Economic Cooperation and Development to the International Monetary Fund as he stresses the economic costs of a vote to quit the EU in the June 23 referendum. Brexit campaigners say Britain would see stronger growth and regain control over immigration outside the 28-nation bloc.
The "Leave" camp's reaction to every economic report put out by "Remain" has simply been to say that "that person is wrong because they said we should join the euro or this organization is not respectable, and that's it," Matthew Goodwin, professor of politics at the University of Kent, told a briefing on the referendum in London Wednesday. "Every day 'Remain' keeps the focus on economics is a day that the 'Leave' camp has lost."
Before it's here, it's on the Bloomberg Terminal.
LEARN MORE