Statoil Focuses on Field Reliability to Boost Output Amid Slump
by
Fewer outages last year meant fields ran more than 90% of time

Company added 50,000 high-value barrels to daily production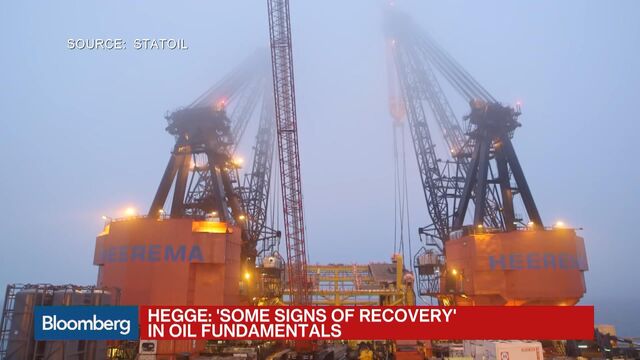 Statoil ASA boosted production more than 2 percent last year by increasing the reliability of its oil and gas fields amid the lowest crude prices in a decade.
Norway's largest energy producer got an extra 50,000 barrels of oil equivalent a day by cutting unplanned disruptions to keep its fields running for more than 90 percent of the time, Chief Financial Officer Hans Jakob Hegge said Wednesday. The company pumped 1.97 million barrels a day on average through the year, an increase of 44,000 a day from 2014.
"We have been focusing of course on production efficiency and that has been very rewarding," Hegge said in an interview in London. "These are very high-value barrels because you have the machinery in place, the people are all there, the wells are up and running."
Norway's oil output rose to a four-year high in 2015 even as the price of benchmark Brent crude averaged $53.60 a barrel, the lowest since 2004. Gas production reached a record 117 billion cubic meters. 
The nation's oil and gas output has beaten the country's own forecasts, rising year-on-year in each of the first four months of 2016 thanks to investments made before the market downturn and more efficient operations. Statoil unexpectedly posted a profit in the first quarter as cost-cutting helped offset low prices.
The oil industry is heading for a record third consecutive year of cuts in capital spending as it seeks to protect itself from the oil-price slump, Hegge said. The reduction may start to affect supply in two or three years, he said.
Before it's here, it's on the Bloomberg Terminal.
LEARN MORE