It's Not Just Hedge Funds: Ordinary Brits Dodge Brexit Risk Too
by
Britons buy euros to lock in exchange rate before vacations

Those fearing pound weakness use prepaid cash cards, forwards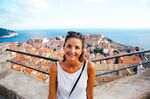 Emma Patcas will arrive in Greece three days before the U.K. votes on its membership of the European Union. To make sure a plunge in the pound doesn't bust her budget, the 26-year-old Londoner bought 600 euros ($667) in early April to spend during the three-week holiday.
"You think: should I hold out and see if it gets better, or should I not?" said Patcas, who is traveling with her boyfriend on June 20. "We just decided it was too much of a risk with all the unknowns of the referendum."
Britons who need to buy foreign currencies for their vacations or other personal expenses are trying to sidestep unpleasant surprises in the exchange rate should the U.K. decide to quit the union. While the pound has rebounded in recent weeks as polls signal a receding risk of a Brexit, everyone from the U.K. Treasury and the Bank of England to Goldman Sachs Group Inc. is predicting sharp declines should the country leave.
Transfers of sterling overseas handled by Western Union Business Solutions rose seven-fold to about 1 million pounds ($1.5 million) in the three months through April from a year earlier. Most of the transactions weren't from holiday makers, but Britons sending sums abroad to pay off mortgages or purchase properties, according to the money-transfer company.
Locked In
Jenny Slade, a business owner from High Wycombe, northwest of London, bought 30,000 euros in early May to pay for the renovations at her summer house near Marseille, on France's Mediterranean coast.
"We've seen more fluctuations in the last couple of months than we've seen in the past six years," said the 39-year-old Slade. "We secured a rate when the pound was stronger, so we could keep that rate going for six months rather than just buying on spot and seeing how it was."

There's a chance Britons who transferred pounds will lose out on the deal. Sterling has rallied from its seven-year low of $1.3836 reached in February, and at $1.46 has almost wiped out its 2016 losses versus the U.S. currency. Hedge funds have cut bets on a decline by almost a third from a three-year high last month. The pound was down as much as 9 percent versus the euro this year as of early April, but has since pared that decline to about 3 percent.
For a quick guide to why the U.K. is holding a referendum, click here.
There's evidence that the rally and the shift in opinion polls are reassuring citizens about potential pound declines. A survey published Wednesday by U.K. polling firm ComRes on behalf of money-transfer information site FXcompared showed that less than half of Britons are now concerned about what a Brexit would do to their currency -- a drop from 55 percent three months ago.
Yet Prime Minister David Cameron is adamant about the dangers of leaving the EU, saying this week it would hit Britons in the wallet and push up the cost of foreign vacations. Goldman Sachs predicted the pound could fall as much 20 percent on an EU exit, while BOE Governor Mark Carney said Brexit could spark a recession and lead the currency to depreciate further -- "perhaps sharply."
To limit their risk, Britons like Patcas are anticipating cash purchases, while others are using methods such as forward contracts or prepaid money cards to lock in rates. Sales of the latter have increased by about 35 percent in the past two months, according to London-based international payments firm Caxton FX.
"A typical person leaves those overseas euro-payments to the last minute," said Nawaz Ali, a London-based currency strategist at money-transfer specialist Western Union. Given the "publicity and uncertainty related to the EU referendum and the subsequent fall in the pound," more individuals are giving up spot transactions and using forward contracts and other strategies to lock in the exchange rate.
Watch Next: The Brexit Debate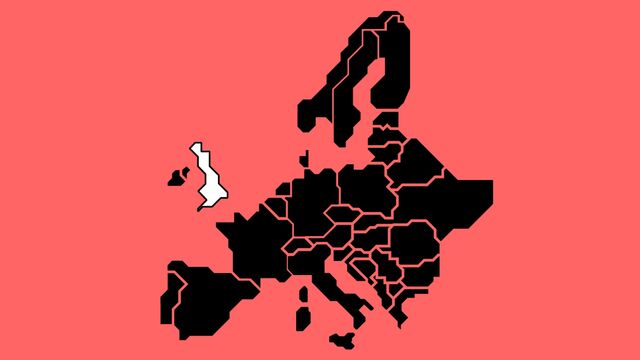 Before it's here, it's on the Bloomberg Terminal.
LEARN MORE