Gross Says He's Happy With His Performance and Plans to Continue
by
Janus Unconstrained Bond Fund has returned 1.6% under Gross

Gross manages $2.5 billion, including $1.3 billion in fund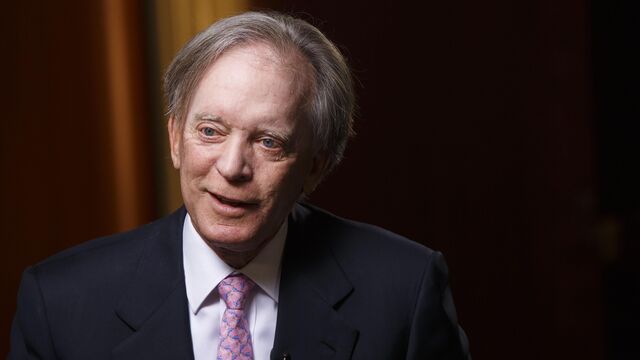 Bill Gross says he's satisfied with the performance of his Janus Global Unconstrained Bond Fund and plans to continue managing money for a long time.
"To prove that you've still got it takes more than a year or two," Gross said in an interview in Beverly Hills, California, with Bloomberg's Erik Schatzker. "I'm satisfied with the results."
Gross manages about $2.5 billion, including $1.3 billion in his bond fund, more than half of which is his personal money. The fund has returned 1.6 percent since he assumed management in October 2014 after an acrimonious departure from Pacific Investment Management Co., where he oversaw as much as $2 trillion at the firm's peak.
"It doesn't sound like a lot of money," Gross said. "It's always fun in a tension-filled way."
Before it's here, it's on the Bloomberg Terminal.
LEARN MORE