Google's Schmidt Sees Genetics Advances, No Alphabet Breakup
by
Alphabet Chairman speaks at Bloomberg Breakaway conference

Sees 'tremendous optimism' around scientists and thinkers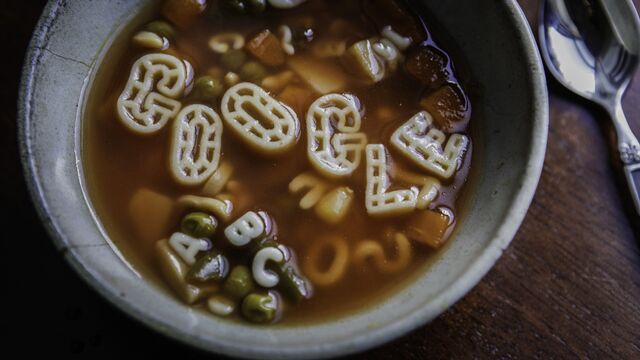 When Alphabet Inc. Chairman Eric Schmidt looks to the near future, he sees breakthroughs in health and technology that will change the world.
For example, Schmidt said he's looking forward to advances in genetics, thanks to technology that will improve gene sequencing, and more personalized and efficient health care as the medical world becomes increasingly digitized. Speaking at Bloomberg's Breakaway conference Wednesday in New York, Schmidt also said Alphabet, the holding company that owns Google and other businesses including Nest and Fiber, will probably never break up and its job is to seek out transformative solutions.
"There's tremendous optimism around this next generation of scientists and thinkers," Schmidt said. "There are problems that bedeviled us for centuries that can in fact be solved."
The government should play a role in accelerating these developments as they've done in the past, he said, pointing to initial public investment in Silicon Valley that allowed it to become the high-growth area it is today. Schmidt, who supports Democratic presidential candidate Hillary Clinton, said the politicians and business leaders in the country have gotten used to accepting incremental solutions rather than taking bigger risks for the larger reward of innovative technologies and methods.
"Government spends an enormous amount of money on the wrong things," he said. "I would just like to have a little bit of it on these things which are moonshots, enormous-scale things that can benefit the country."
Political Interests
Tech companies are playing a larger role in politics than in the past and are spending more money on lobbying and campaign contributions. The U.S. government made two controversial attempts this year to get Apple Inc. to unlock its iPhones. In Europe, Google faces challenges related to privacy, data ownership and charges of abusing monopoly power. Schmidt said he is concerned that Europe has an anti-American view of technology platforms.
Google reorganized its various businesses into separate subsidiaries under the Alphabet holding company in August, giving its main Web operation greater independence while providing investors with more visibility into its other bets. Schmidt praised the structure for allowing Alphabet to keep expanding into new areas and spurring innovation. The company is still run by the two founders, Larry Page and Sergey Brin, who are demanding and have only become more so since the reorganization, he said.
Pressure to Perform
Under the Alphabet organization, the chief executive officers -- who are called characters and have a lot of independence -- are under pressure to prove they can build businesses and have incentives to deliver value, Schmidt said. Those who don't do well have to "suffer the consequences," he said.
Every few years in technology, there's a new wave when companies jostle for leadership, and older businesses can return to prominence, he said. For example, Microsoft Corp., "our primary competitor," Schmidt said, has potentially made a comeback with its position in cloud computing.
And Silicon Valley isn't the only place where innovation and opportunity is flourishing, he said. While the bulk of venture capital funding still flows there, New York City has a shot to become the California area's biggest rival, and he is part of a group dedicated to helping the city get to that point. Schmidt also pointed to Tel Aviv as a contender to become a hotbed of technological innovation. China, meanwhile, would be a "crap shoot," he said. 
Watch Next: Learning the ABCs: Eric Schmidt on Growing Alphabet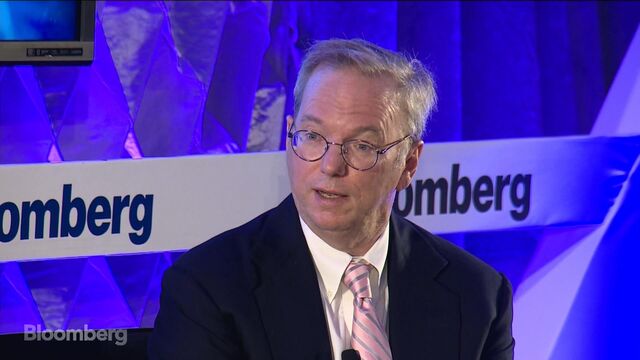 Before it's here, it's on the Bloomberg Terminal.
LEARN MORE