markets
Four Things You May Have Missed in the Bank of Canada's Statement
Fresh thinking on oil prices, household imbalances, and the loonie.
By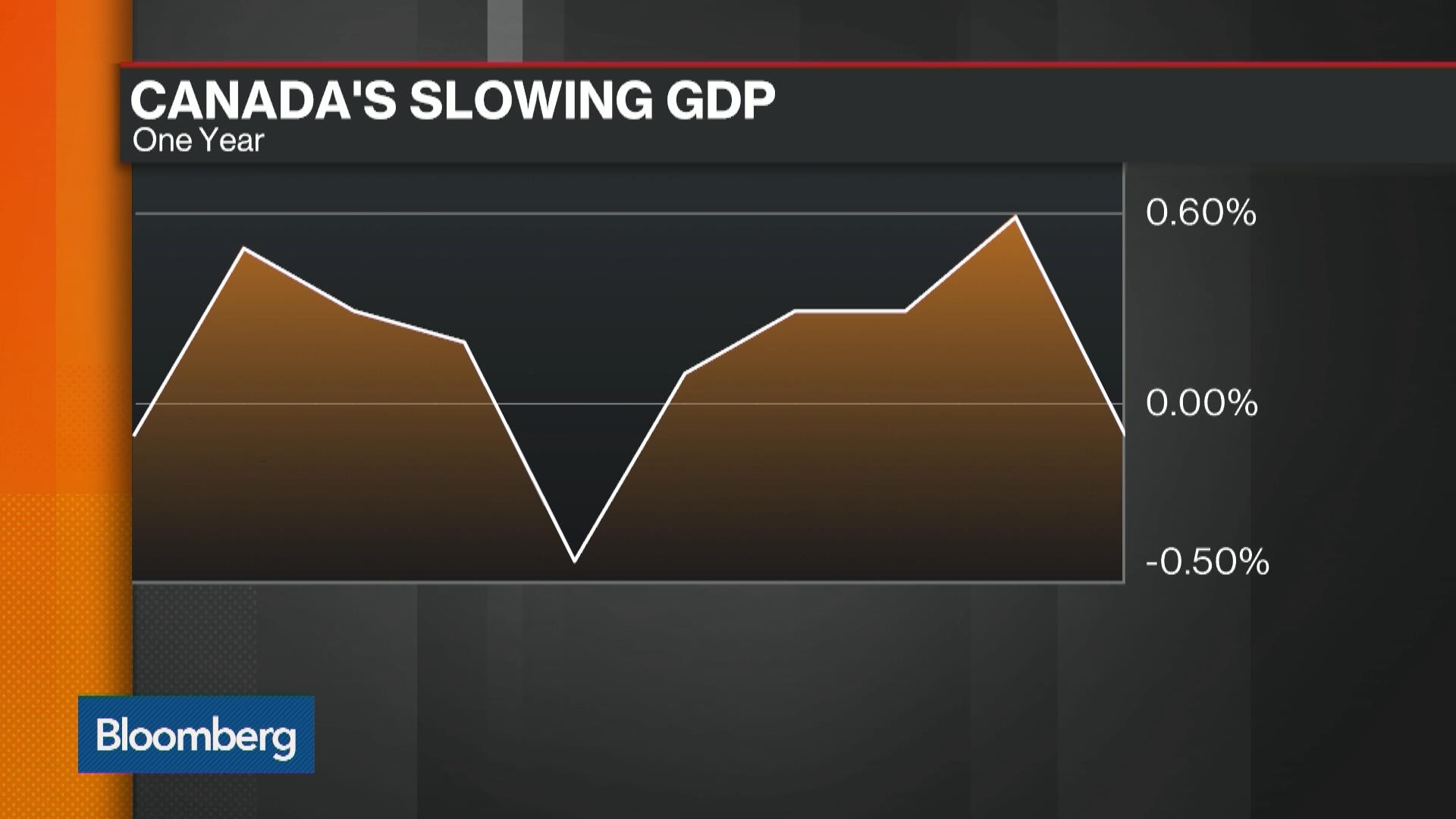 The Bank of Canada maintained its benchmark interest rate at 0.5 percent on Wednesday, indicating that the wildfires in Alberta are poised to serve as a major but temporary drag on economic output.
Economists unanimously forecast the decision. But a number of subtle changes in the language shed light on how the central bank thinking has evolved since April's Monetary Policy Report.
Whither oil?
The Bank's communique noted that oil prices "are higher, in part because of short-term supply disruptions."
This wasn't just a nod to the Alberta wildfires, but also includes turmoil in war-torn regions and labor strife in Kuwait weighing on production.
"On average over the past five years, these kinds of unexpected production losses have totaled about 2 million barrels per day, but currently they are running at approximately double that level," Kevin Norrish, an analyst at Barclays, wrote in a note to clients.
Front-month West Texas Intermediate futures contracts have made a run toward $50 per barrel after falling to $26.21 in February.

The bank may be signaling some doubt about whether the oil rally will endure, given that it has been buoyed by transitory factors. Low crude prices can play havoc with the economy of a big oil producer like Canada, and support a continuation of the Bank's easy-money policy stance..
Household imbalances
Household vulnerabilities have no longer "edged" higher, they've "moved" higher, according to Wednesday's statement.
This fresh characterization of the evolution of household imbalances, or over-indebted Canadians, comes amid soaring real estate prices in Vancouver, up nearly 20 percent year-over-year as of April.

The statement singled out "household vulnerabilities," rather than referring to the more general "financial vulnerabilities," for the first time since December. That may be due to the recovery in crude prices mitigating some of the concern about financial instability related to the corporate sector, chiefly potential bankruptcies among oil producers.
"Clearly there's concern about the hot housing markets in Toronto and Vancouver, but again, that won't drive any policy response from the Bank," wrote Bank of Montreal Senior Economist Benjamin Reitzes.
Disappointing investment
In September 2013, Bank of Canada Governor Stephen Poloz said "evidence suggests we are now close to the tipping point from improving confidence into expanding capacity."
Almost three years later, we're still waiting for capital spending to kick into a higher gear. Statistics Canada reported that investment among manufacturers, the presumptive beneficiaries of a lower Canadian dollar, is expected to fall by more than C$2 billion ($1.5 billion) in 2016 from last year.
Before these businesses will invest, they'll likely want to be closer to hitting capacity constraints. For that to happen, they'll need sales to rise. This underscores the necessity of a combination of a soft loonie and firm U.S. demand to give Canadian growth a more sustainable foundation.
The reference to "disappointing" business investment and intentions is a reminder that this transition continues to take longer than anticipated, which justifies a stimulative stance from the Bank of Canada to assist this re-balancing of growth.
Loonie drivers
In April, policymakers said "the Canadian dollar has firmed, reflecting shifting expectations for monetary policy in Canada and the United States, as well as recent increases in commodity prices."
When explaining the loonie's twists and turns this time around, the central bank cited only changes in expectations regarding the path of U.S. interest rates, as well as fluctuations in oil prices. This may reflect the fact that investors have coalesced around the view that we're not likely to see the bank move its policy rate in the foreseeable future.
The implied odds of a Bank of Canada rate cut by the end of 2016 were over 40 percent at the beginning of March, but declined to less than 15 percent the day before the release of the April Monetary Policy Report. They haven't changed much since then.

The market appears to be on the same page as the Bank of Canada in anticipating that rates will probably be on hold for an extended period, given the current economic backdrop.
Before it's here, it's on the Bloomberg Terminal.
LEARN MORE