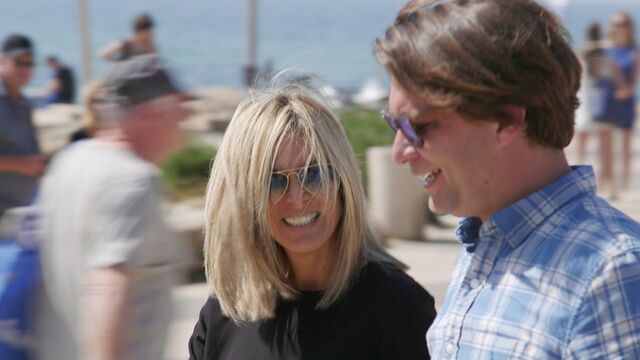 Adi Soffer-Teeni's family helped found Tel Aviv about 100 years ago. Today, Soffer-Teeni carries on their legacy as one of the leading tech founders in Israel. Over the past 16 years, she has started and run a handful of companies in the education, online gaming, and consumer software markets. Now she runs Facebook's Israel operations and is considered one of the country's top executives.
Hello World host Ashlee Vance met up with Soffer-Teeni during a visit to Israel to discuss how the country emerged as perhaps the premier tech center outside Silicon Valley. During a walk along one of Tel Aviv's famous beaches, she discussed her time in the Israeli Air Force, when she helped determine who could become a pilot. She also explored the effect that serving in the Israeli Defense Forces has on a businesswoman in Israel and the ways in which the country's tech scene is evolving from its focus on business technology to more of a consumer push.
Check out full episodes and more clips from the Hello World series here.
— With assistance by Ashlee Vance
Before it's here, it's on the Bloomberg Terminal.
LEARN MORE