Robo-Advisor SigFig Raises $40 Million from Investors Including UBS, Eaton Vance
Money keeps flowing into this fintech space.
By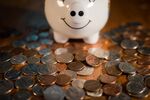 SigFig Wealth Management LLC has become the latest robo-advisor to raise new funding, tapping investors including UBS Group AG and Eaton Vance Corp. for $40 million at an undisclosed valuation.

Other investors in SigFig's fundraising round include Comerica Inc., New York Life Insurance Co., Banco Santander SA's InnoVentures fund, Bain Capital Ventures, Nyca Partners, and Union Square Ventures, according to a company statement published on Tuesday. The firm previously raised $19.6 million in four separate fundraisings, according to research firm CB Insights.