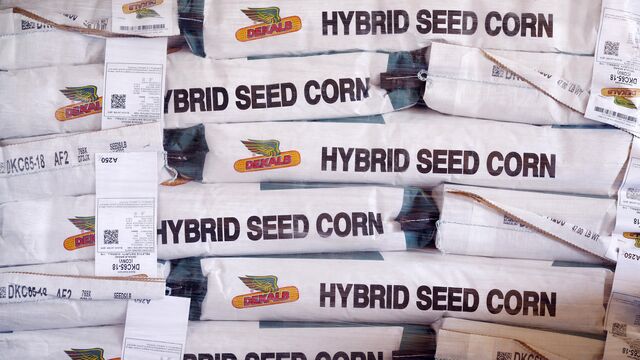 As with any celebrity coupling, the proposed marriage of Bayer and Monsanto would combine two intriguing life stories, each with its share of unflattering chapters.
1. What is Bayer's baggage?
Founded in 1863 by two friends who made dyes from coal-tar derivatives, Bayer introduced heroin as a cough remedy in 1896 and aspirin in 1899. (The company's online history mentions aspirin but not heroin.) In 1925, Bayer was folded into IG Farben, the German chemical conglomerate now remembered for its collaboration with Adolf Hitler during World War II. Bayer became independent again after the war. Its chief executive officer, Werner Baumann, says the Bayer name stands for "science, innovation and an utmost level of responsibility for societal needs."
2. What is Monsanto's baggage?
Founded in 1901, it first produced food additives including the artificial sweetener saccharin. It was among the companies that manufactured Agent Orange, used as a defoliant by the U.S. in the Vietnam War, and until the late 1970s produced highly toxic polychlorinated biphenyls, or PCBs. Now the world's largest producer of genetically modified crops, the company is a lightning rod for activists who say the technology carries potential health risks. In its online history, Monsanto calls itself "a relatively new company" that shares "the name and history of a company that was founded in 1901" but today "is focused on agriculture and supporting farmers around the world."
3. What's behind the proposed deal?
Low prices for commodities like corn and soybeans have slashed farmers' incomes and cut their spending on genetically modified seeds and pesticides, spurring megadeals in agriculture. Buying Monsanto would strengthen Bayer's seed business, one of its priorities, and help Bayer offer farmers a full range of products.
4. What's next?

Monsanto is poised to reject Bayer's offer as too low, although it's still open to a deal, according to people with knowledge of the matter. Bayer could still come back with a higher bid. Should a deal be reached, Bayer could lose the Monsanto name, having dropped other brand names following acquisitions.
5. What are financial markets and experts saying?
Monsanto shares are trading well below Bayer's $122-a-share offer, and Bayer's stock is down since the potential deal was first revealed. Even if Monsanto eventually agrees to an all-cash offer from Bayer, the German company's own investors might not be satisfied.
The Reference Shelf
A Bloomberg Gadfly column on why Bayer's offer might be both too much and not enough.
An article on Monsanto's #Monsatan problem.
Quotes from this Article
Before it's here, it's on the Bloomberg Terminal.
LEARN MORE