Farewell El Nino, It's La Nina's Turn to Cause Trouble Now
by
Australia, U.S. weather agencies have issued La Nina watches

Climate outlooks show La Nina may develop between June, August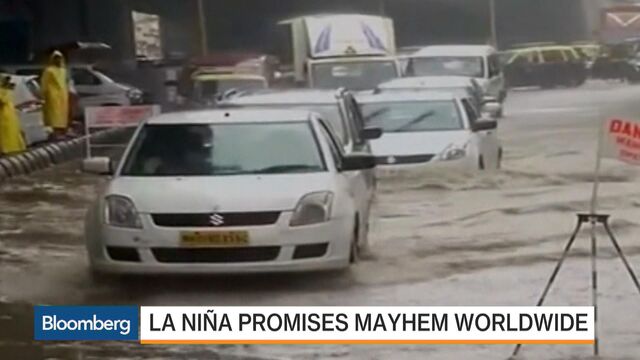 El Nino has ended.
The tropical Pacific Ocean is in a neutral state and outlooks suggest little chance of indicators returning to El Nino levels, Australia's Bureau of Meteorology said on its website on Tuesday. That means mid-May marks the end of the event that reduced Indian rainfall, parched farmland in Asia and curbed cocoa production in parts of Africa.
"Sea surface temperatures across the tropical Pacific have cooled to neutral levels over the past fortnight, supported by much cooler-than-average waters beneath the surface," the weather bureau said. "In the atmosphere, indicators such as the trade winds, cloudiness near the Date Line, and the Southern Oscillation Index have also returned to neutral levels."
Weather watchers are now waiting for La Nina, a cooling of the tropical Pacific sometimes thought of as El Nino's opposite. The U.S. Climate Prediction Center says there's a 75 percent chance it will develop by year's end, but its formation also could come earlier: sometime from July to September. Australia's weather bureau says the majority of climate models suggest La Nina is likely to form between June and August.
The 2015-16 El Nino was one of the three strongest on record, generating the hottest global temperatures in more than 130 years, according to the U.S. National Centers for Environmental Information in Asheville, North Carolina. April marked the 12th consecutive month to set a new record.
El Nino typically parches parts of Asia and Australia. It boosted palm oil prices to a two-year high in March, while declining coffee production in Indonesia and Vietnam helped spur the longest rally in two decades for arabica coffee futures.
La Nina can also roil agricultural markets as it changes weather, with the pattern typically contributing to more hurricanes in the Atlantic and heavy rain in Indonesia and India. The previous La Nina began in 2010 and endured into 2012.
Watch Next: A Brief History of Global Warming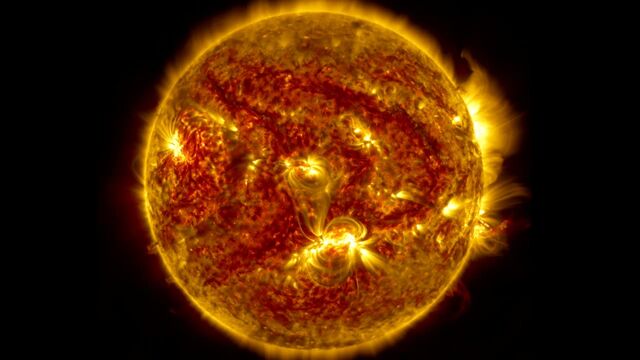 Before it's here, it's on the Bloomberg Terminal.
LEARN MORE