Carney Hits Back at Brexit Accuser as BOE Avoids Silence Vow
by and
Governor says BOE is not taking sides in Brexit debate

Just over four weeks to go until U.K.'s June 23 EU referendum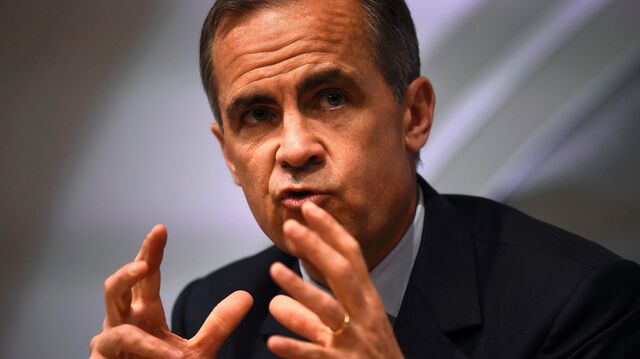 Mark Carney displayed flashes of anger at his chief pro-Brexit tormentor on Parliament's Treasury Committee in his most robust defense yet of the Bank of England's comments on the European Union vote.
The governor challenged accusations from Conservative lawmaker Jacob Rees-Mogg that he was adopting the same "propaganda" as the Treasury, saying central bank officials are obliged to discuss the economic implications of a vote to leave and that it would be political to ignore the topic.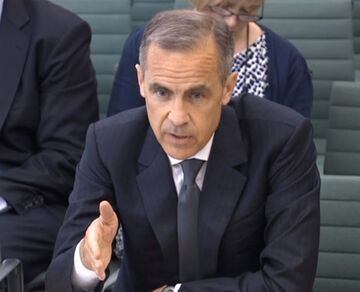 "We have not supported a side in the campaign," Carney told Rees-Mogg, who called this month for him to be fired. "The only side we've supported is the pursuit of low, stable and predictable inflation, which is our remit."
With just over four weeks to go before the referendum, campaigning is in full swing. Prime Minister David Cameron is intensifying his push for Remain, warning Britons risk pushing up the cost of their vacations if they vote to leave. Carney's view that a Brexit could spark a recession has ruffled feathers of pro-Leave lawmakers, including Rees-Mogg, who accused him of intervening in politics to an extent he would have avoided in the run-up to a general election.
It "may be inconvenient for you," Carney hit back. "But by our actions, and comment, we have made it more likely that we'll bring inflation back to target, whatever the outcome of the referendum, sooner and more sustainably. "
The pound rose amid evidence that the campaign to keep Britain in the European Union is gaining strength.
Carney said in a scenario where Britons voted to remain in the EU, the next move in the key BOE interest rate would probably be up, while a Leave outcome wouldn't automatically bring about an easing. That's because the ensuing depreciation of the pound and shock to supply would put upward pressure on inflation.
"Both of those aspects would mitigate against stimulus, would reduce the likelihood of stimulus or the degree of stimulus that would be appropriate," Carney said. "It's not as simple as the economy slows, therefore rates get cut."
Still, the central bank has room for maneuver, with Carney citing interest-rate cuts, expanding the asset-purchase facility and credit easing all options that could be used. Improved resilience among building societies means officials can lower their key rate from a record-low 0.5 percent and the governor said the central bank's new so-called lower bound was "close to zero."
Other Views
Deputy Governor Ben Broadbent and fellow policy makers Martin Weale and Gertjan Vlieghe appeared at the hearing alongside Carney on Tuesday. They all agreed a so-called Brexit may slow growth and cause a drop in sterling that could boost inflation.
Andrew Tyrie, chairman of the committee, offered solace to Carney after the exchange with Rees-Mogg.
"The view of a large number of members of this committee is that a vow of omerta from the BOE on this subject would have resulted in a bumpy hearing or two for you and your colleagues in front of this committee in the face of a decision, an event, of this type," Tyrie said.
Steve Baker, another pro-Brexit lawmaker on the committee, was less critical than Rees-Mogg.
"I'm going to positively reject the idea that you're wicked conspirators," Baker told Carney. "I choose to believe you're wholesome innocents completely unsullied by the grubby politics of this referendum matter. As you know, I just think that you're generally wrong."
Treasury Connection
Tyrie probed officials to see if there was any dissent in making the BOE's judgments, with Broadbent, Weale, and Vlieghe all agreeing that the referendum's most likely impacts would be those set out in the Inflation Report earlier this month. Carney also said the Financial Policy Committee is united in thinking Brexit is the most significant domestic downside risk. FPC officials Donald Kohn, Martin Taylor and Richard Sharp are due to speak later on Tuesday.
Carney was questioned on the accuracy of a Treasury report published Monday, which said that Brexit could lead to a year-long recession. The governor said it's not the central bank's job to assess the report, and that there is "no possibility of undue influence" from the Treasury "even if it had been tried."
Michael Bloomberg, the founder and majority owner of Bloomberg LP, the parent company of Bloomberg News, has publicly supported the campaign to keep the U.K. in the EU.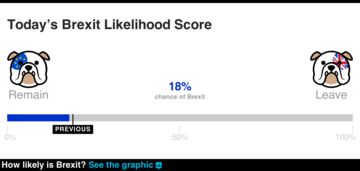 Before it's here, it's on the Bloomberg Terminal.
LEARN MORE