Brexit Risk Signals Orlen's Best Chance for Eurobond May Be Now
by and
Yields near lows may be short-lived as global risks loom

Prospects for higher U.S. rates augur to sell debt now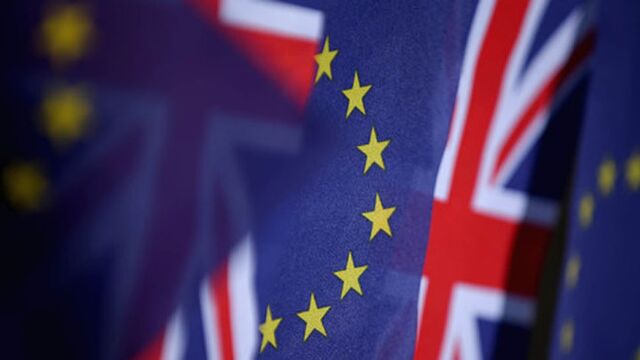 Poland's biggest refiner probably won't find a better time this year to return to the Eurobond market.
QuickTake Will Britain Leave the EU?
Given risks that a U.K. exit from the European Union would cut funding and threaten to reduce subsidies to Poland, while the U.S. moves closer to raising interest rates, circumstances could be as good as they're going to get, according to Landesbank Berlin Investment GmbH and Erste Asset Management. PKN Orlen SA said on Wednesday it's looking to sell euro-denominated securities by the end of June after earlier this month indicating the offering may happen before year-end. 
"The market is now wide open for issuers from Poland, which may no longer be the case in the future," said Marcin Pulit, head of debt capital markets at Bank Pekao SA, one of Poland's five biggest underwriters of local bond sales last year.

Even as Orlen's borrowing costs have fallen back to levels before S&P Global Ratings downgraded Polish credit in January, Moody's Investors Service this month raised the specter a second reduction may follow as early as September as Poland's new government boosts spending and increases control over key institutions. Mol Nyrt., Hungary's largest energy company, Czech railway operator Ceske Drahy AS and Global Ports Investments Plc, a Russian seaport operator, are among companies in eastern Europe that have tapped international markets in the past six weeks.
"This issuance window before the summer break 2016 is quite favorable," said Lutz Roehmeyer, who helps oversee about $12 billion as director of fund management at Landesbank Berlin. There's liquidity in the market and "the euro-yield level is very cheap for the issuer," he said.
The yield on Orlen's 500 million euros ($558 million) of notes due in June 2021 has tumbled 46 basis points from a peak in February to 2.21 percent on Tuesday, eight basis points above an almost one-year low in April. That's narrowed the spread over midswaps to 210 basis points, though it's still above the 160 basis-point premium the company paid when it sold the debt in 2014. The yield was at 2.23 percent as of 5:25 p.m. in Warsaw on Wednesday.
Mol raised 750 million euros of 2023 bonds on April 21 at 248 basis points over midswaps and Ceske Drahy sold 400 million euros in seven-year notes at a spread of 180 basis points last week.
Orlen's rate will be at least 50 basis points below Mol's because of Poland's sovereign investment-grade status, Roehmeyer said. PKN is rated Baa3 at Moody's, the lowest non-speculative ranking and four steps below the sovereign.
Market Rally
The refiner is looking at the possibility of diversifying funding sources and seeking an "attractive" cost of financing, the company said by e-mail. Orlen has picked BNP Paribas SA and Societe Generale SA as global coordinators for the offering and plans meet investors May 30-31, according to a person familiar with the matter, who is not authorized to speak publicly and asked not to be identified.
Bonds in emerging markets have rallied this year as stimulus measures in Europe and Asia boost demand for higher-yielding assets while the Federal Reserve has kept rates on hold. The Bloomberg USD Emerging Market Corporate Bond Index has returned 6.9 percent in 2016 in the best start to a year since at least 2010. 
Still, the rally has slowed this month as Fed officials signaled rates will rise this year, sending bets for an increase next month to 32 percent, up eightfold from May 16. Odds now top 50 percent for a July hike, from 19 percent.
"Orlen should focus on optimizing its funding structure," Andrzej Czarnecki, a money manager who helps oversee $2.4 billion in assets at Union Investment TFI SA mutual fund in Warsaw, said by e-mail on Monday. A possible Fed hike shouldn't close Eurobond market as investors will continue to seek higher yields for large, creditworthy issuers, he said.
A deal by Orlen would be a milestone for issuance that has slowed to a trickle as Polish businesses assess spending plans amid a new government that has saddled banks with special taxes and pushed utilities to bailout mining companies. Investors are also re-evaluating the country's haven status after its first-ever sovereign downgrade in January. Companies have sold $56 million of debt abroad this year, compared with $280 million in all of 2015 and about $8 billion for 2014, the most on record, according to data compiled by Bloomberg.
"Given the increased chances for a Federal Reserve rate hike and Brexit risk, Orlen could come to the market quite fast," said Anton Hauser, a money manager in Vienna who helps oversee $2 billion at Erste. He said he invested in Mol and would be interested in Orlen depending on the pricing. "Political noise could worsen the situation."
Before it's here, it's on the Bloomberg Terminal.
LEARN MORE