Apple Could Hit Setback in Push to Open Retail Stores in India
by and
India panel said to require Apple meets local sourcing rules

Panel said to decide it can't give company an exception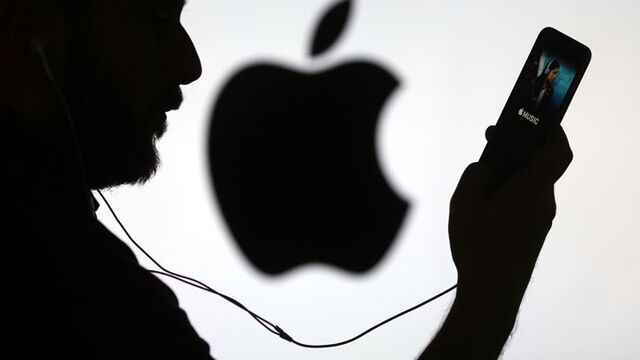 Apple Inc. Chief Executive Officer Tim Cook went to India last week to push his bestselling iPhones. The trip may not have paid off.
India's Foreign Investment Promotion Board ruled Apple must comply with regulations to procure 30 percent of components locally if it wants to sell through its own retail stores, according to people with direct knowledge of matter. The company makes most of its products in China and doesn't currently meet that criteria.
While India can provide waivers for cutting-edge technology companies, the panel decided it can't certify Apple for that exception, the people said, asking not to be identified as the decision isn't public. The FIPB decision needs to be ratified by the government and it could still be overruled.
Cook is trying to capitalize on growth prospects for India, where a billion new smartphones are projected to be sold in the next five years as consumers increase their incomes and adopt new technologies. Apple trails Samsung Electronics Co. and Micromax Informatics Ltd. in the India market now, in part because its products are relatively expensive.
The FIPB decision needs to be ratified by Finance Minister Arun Jaitley, the people said. Finance Ministry spokesman D.S. Malik couldn't immediately be reached for comment. Apple's India spokesman said he had no comment to offer. The company's shares rose 1.5 percent to $97.90 in U.S. trading.
Apple has used its stylish stores from New York's Fifth Avenue to Tokyo's Ginza to elevate sales of its devices around the world. In price-conscious India, most phones are bought at small, congested street-corner shops and carriers typically don't subsidize handsets through calling plans.
"The stores are a very important piece in Apple's brand-building strategy in India," said Ankur Bisen, senior vice president of retail and consumer products at retail consultancy, Technopak Advisors. "They will help bring the brand alive to customers."
Cook has likened India to China a decade ago, as Apple faces slowing growth in established markets. While coming off a low base, with about 2 percent of shipments, iPhone sales surged 56 percent in the March quarter as consumers from India's burgeoning middle-class aspire to Apple devices.
Apple has already been ramping up in the country with advertising, expanded distribution through third-party vendors and monthly-payment options. All this helped grow its revenue to a $1 billion last year, the Times of India reported, citing company filings.
Apple sells its products at a premium in India. More than 80 percent of phones sold in the country cost less than $150 while the cheapest new iPhone from Apple is the 4-inch iPhone SE at 39,000 rupees ($577). The company's push to bring in and sell lower-priced refurbished iPhones was rejected after competitors objected, a telecommunications ministry official said earlier this month.
India, with 1.3 billion people, is a potentially-massive market for Apple and peers including Google, Amazon.com Inc. and Facebook Inc. Many of those prospects ride on mobile users, with smartphone shipments surging 29 percent to more than 100 million units last year.
By 2018, India will account for 11 percent of global smartphone shipments and grow at five times the pace of China., Morgan Stanley said in an April 20 report.
Before it's here, it's on the Bloomberg Terminal.
LEARN MORE