U.K. Treasury Warns Finance Jobs May Be at Risk With Brexit Vote
by and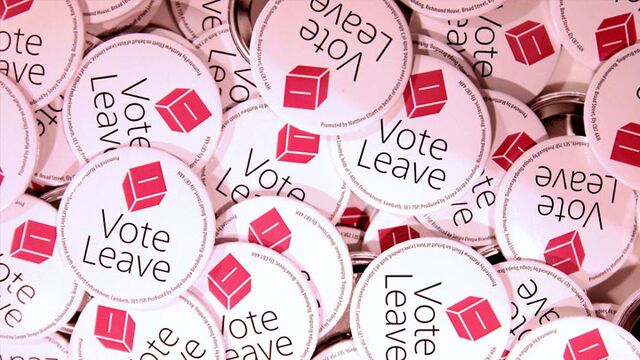 Tens of thousands of jobs in the U.K.'s financial services sector would be at risk if Britons vote to leave the European Union, according to a Treasury forecast issued on Monday.
A so-called Brexit would throw into question the ability for more than 5,000 U.K. firms, from banks to asset managers and insurers, to offer services and establish branches in other EU member states, according to the Treasury's assessment of the short-term impacts of a vote to quit the 28 nation trading bloc. It said companies may be forced to reconfigure subsidiaries in other EU countries and relocate activities and jobs.
"If the U.K. left the EU then tens of thousands of jobs in the sector would be at risk," the Treasury report said.
Before it's here, it's on the Bloomberg Terminal.
LEARN MORE