Evercore's Altman Sees More Takeover Interest in Asset Managers
by
Fund managers offer stable return in volatile world, he says

Remarks come as Ares Capital seeks $3.4 billion takeover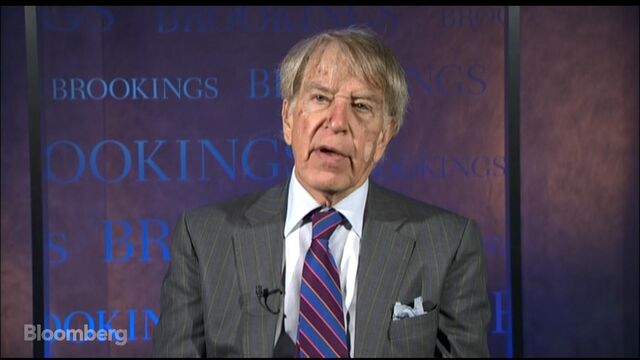 Evercore Partners Inc. Chairman Roger Altman said companies are still willing to acquire money management firms, even after market turmoil that caused a number of funds to face outflows.
"Asset managers have been the object of a lot of interest in recent years," Altman told Bloomberg Television's David Gura in an interview Monday. "Many of them have had very stable businesses in a world where not many businesses are as stable."
Ares Capital Corp. agreed Monday to spend $3.4 billion to buy American Capital Ltd. to create a company that will manage more than $13 billion combined. Ares Capital is run by Tony Ressler's Ares Management LP, which canceled a merger last year with Kayne Anderson Capital Advisors.
Insurers and international conglomerates such as Fosun International Ltd. have sought to pursue takeovers in the money-management industry in recent years to add clients and build fee income.
Schroders Plc, Europe's largest publicly traded fund manager, announced a deal last week to acquire a team from Brookfield Investment Management that oversees more than $4 billion in assets. Cathay Financial Holding Co. completed the purchase of Conning Holdings Corp. last year.
"It really depends on the type of asset management, because right now you're seeing big outflows of assets from a lot of big, long-only-centered managers and into passive hands, into index-fund-type hands," Altman said. "But I don't think it's surprising to see asset-management transactions. There have been really quite a few of them."
Altman's firm in 2008 backed a venture by Ralph Schlosstein, a co-founder of BlackRock Inc., to buy stakes in asset managers. Schlosstein later became chief executive officer of New York-based Evercore and shut the fund without investing the capital.
Before it's here, it's on the Bloomberg Terminal.
LEARN MORE