Brexit Would Push Up Government Borrowing Costs, Treasury Says
by
Investors will demand more to hold U.K. gilts: Treasury

Says default-insurance costs out of line with U.S., Germany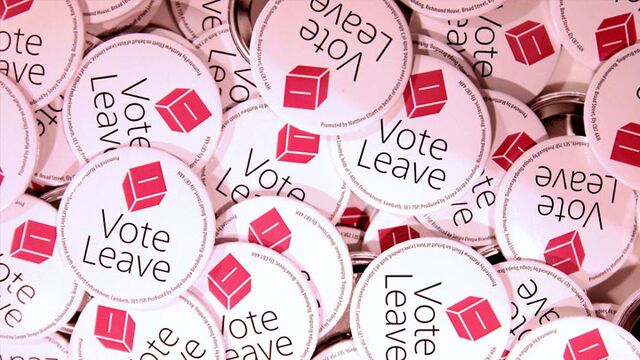 The U.K. government's costs of borrowing will rise should Britain vote to leave the European Union in its June 23 referendum, the Treasury said in a report published Monday.
The extra compensation, or term premium, investors demand for holding longer-dated gilts until maturity instead of a series of shorter-dated securities may increase by as much as one percentage point on 10-year gilts, the Treasury said.
The cost of insuring against the event of default by the U.K. has already crept up and is now out of line with that of Germany and the U.S., the Treasury said. While the analysis has taken into account the haven role of gilts, whose yields have fallen since the financial crisis, it hasn't factored in the possibility of interest-rate reductions by the Bank of England.
"Following a rise in uncertainty and the realization of a permanent deterioration in the prospects for the U.K. economy triggered by a vote to leave the EU, asset prices would fall," said the report titled 'HM Treasury analysis: the immediate economic impact of leaving the EU.' "The return that investors would demand for holding longer-term U.K. government debt -- or the term premium -- would rise."
'Shock Scenario'
The report assumed that the term premium on gilts would be less responsive to the economic shock than historical moves would suggest, given bond yields have fallen since the crisis. An increase by one standard deviation in the shock scenario would result in an increase by half a standard deviation, which is equivalent to 40 basis points, or 0.4 percentage point. The stronger the shock, the higher the increase in yields, according to the report.
"The severe shock scenario is characterized by more uncertainty and more upward pressure on debt dynamics," the Treasury said. "Therefore, in that scenario, the term premium is assumed to increase by 1.25 standard deviations, equivalent to 100 basis points."
Benchmark 10-year gilts yielded 1.46 percent as of 3:59 p.m. London time. The yield has fallen by more than 400 basis points since its crisis peak of 5.56 percent in July 2007.
While BOE Governor Mark Carney has warned a Brexit might spark a recession, he also said officials would face a challenging trade-off between stabilizing inflation with output and employment. JPMorgan Chase & Co. predicted in a report that the central bank could lower its key interest rate to zero should the U.K. vote to leave the EU. The BOE's official rate has been at a record-low 0.5 percent since March 2009.
Before it's here, it's on the Bloomberg Terminal.
LEARN MORE