Brexit Would Embolden East Europe's Populists and Slow Growth
by
Polish GDP would fall 0.5 ppt on Brexit, Credit Agricole says

Capital Economics sees pushback against EU if U.K. leaves EU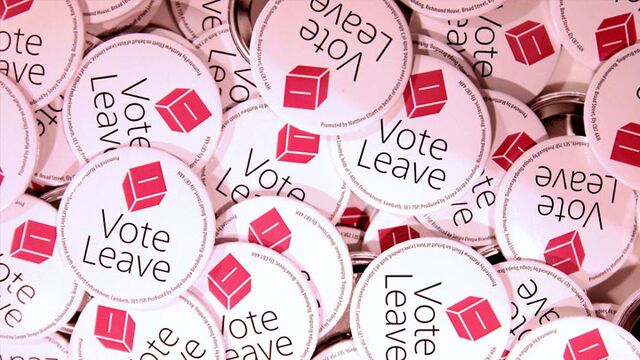 A U.K. vote to leave the European Union next month may encourage East European governments to pursue "populist" policies that would lead to lower investment and ultimately slower economic growth, according to Capital Economics.
While the short-term impact of the June 23 vote on the region's economies would be limited, a so-called Brexit "would weaken the prestige of the EU and give the impression that the union is reversible," William Jackson, a London-based economist at Capital Economics, wrote in an e-mailed report on Monday. This would bolster the confidence of east European governments to "push back against EU oversight of domestic policy making, or try to extract concessions," he said.
Poland and Hungary are both vocal opponents of closer EU cooperation and have had a number of arguments with Brussels over issues ranging from adhering to democratic standards and respecting media freedom to sticking to the bloc's rules on budget deficits. Brexit would hit eastern European economies both directly and indirectly, by pushing exports and investment flows lower, causing some profits to not be re-invested in local markets and creating a potential knock-on effect of slower growth in the EU, according to a research note from Credit Agricole SA's Polish unit.
"A backlash against EU oversight would probably embolden populist policy making and, in turn, result in looser policy and a deterioration in the business environment," Capital Economics' Jackson wrote. "Growth might be boosted by stimulus in the near term, but there would be damaging consequences in the form of lower investment which would, ultimately, dampen medium-term growth prospects."
Brexit would reduce Poland's gross domestic product by 0.5 percentage point within a year, compared with declines of 0.35 percentage point in the Czech Republic, 0.78 percentage point in Hungary and 0.39 percentage point in Romania, according to Credit Agricole. The bank said that its core scenario envisages the U.K. staying in the EU.
Before it's here, it's on the Bloomberg Terminal.
LEARN MORE