Five Things You Need to Know to Start Your Day
Get caught up on what's moving markets.
by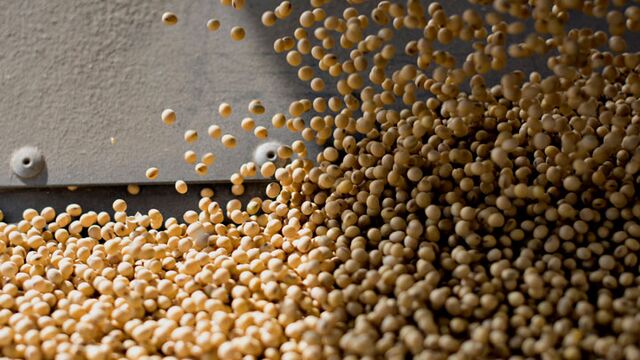 Want to receive this post in your inbox every morning? Sign up here
It was a big weekend in European politics, Bayer makes a $62 billion offer for Monsanto, and corporate bond woes spread. Here are some of the things people in markets are talking about today. 
Europe's big weekend
Political developments moved apace in Europe over the weekend. In a vote on Sunday the Greek parliament approved additional austerity measures  that will help the country unlock further loans from the euro area. Greece's creditors are preparing to disburse €11 billion ($12.3 billion) once the country successfully completes a review of its program, and Greek 10-year bond yields fell to a six-month low in trading this morning. In Austria, the results of the election for president - a largely ceremonial role - have been delayed as the run-off between the anti-immigration Freedom Party and a Green Party-backed candidate ended in a virtual dead-heat. That means the absentee ballots being counted today will decide the result. And in Turkey, the newly-installed prime minister has said he will work to change the constitution to transfer the center of power away from his own office and into the hands of President Recep Tayyip Erdogan.
Bayer bids for Monsanto
Bayer AG has offered $62 billion to buy Monsanto Co., with the two companies engaging in "constructive discussions," according to Bayer Chief Executive Officer Werner Baumann. The offer, which represents a 37 percent premium over Monsanto's May 9 closing price, is hitting Bayer's shares again this morning, which were down 3.2 percent at 6:00 a.m. ET. 
Markets mixed
Markets are mixed this morning, with the MSCI Asia Pacific Index rising 0.4 percent overnight in Asia, led by Taiwanese and Japanese stocks. In Europe, the Stoxx 600 Index was down 1.0 percent at 6:05 a.m. ET as miners and oil companies slid and commodities fell. S&P 500 futures were 0.1 percent lower. 
Corporate bond woes
Bond investors in Chinese companies are starting to lose patience as defaults increase while excuses for failing to make payments are become increasingly incredible. In the U.S., corporate bond defaults are starting to spread beyond the commodity complex where the cyclical downturn has hit hard, according to new research from Deutsche Bank AG. Things remain relatively calm in Europe so far, as investors look to the European Central Bank's corporate bond buying program to stabilize the market there. 
U.S. politics
Presumptive Republican nominee Donald Trump is courting evangelical support in his campaign for the White House, as the thrice-married candidate looks to cement support that helped him win the primaries. As Republican stalwarts start to rally around their nominee, Paul Ryan's decision not to endorse the party candidate is leaving him increasingly isolated. 
What we've been reading 
This is what's caught our eye over the weekend.
Before it's here, it's on the Bloomberg Terminal.
LEARN MORE