Selling Uber Shares May Be Tougher Than You Think
An erstwhile offering for an Uber stake shows the complexity of giving investors the chance to gain shares in a startup that wants to tightly control who gets a sliver, no matter how small.
By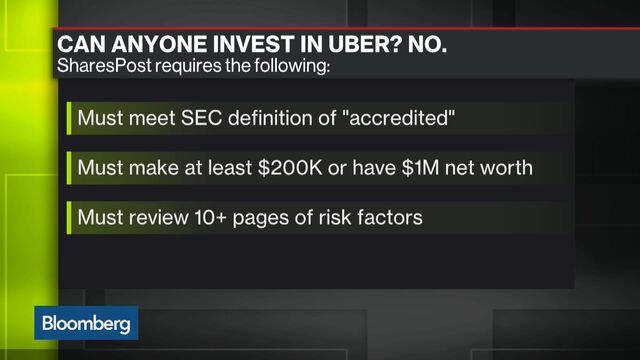 SharesPost Inc., a broker of private technology stocks, approached investors with what seemed like an alluring offer: a potential investment in a fund that would hold Uber Technologies Inc. shares. In exchange for exposure to the high-flying ride-hailing startup, they were asked to part with at least $100,000 each and agree to hold the stake until the company goes public or gets acquired, with no vote in business decisions or visibility into its operations or finances.