One Word From the Fed Minutes That Should Temper Your Rate Hike Expectations
The importance of parsing Fedspeak.
by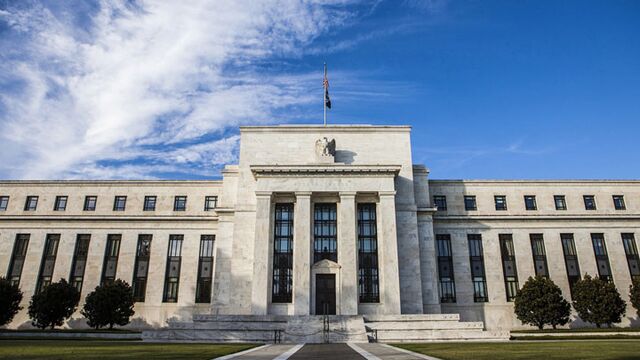 Investors may be misjudging how hawkish the minutes from the Federal Reserve's April meeting really were.
The communique, released on Wednesday afternoon, showed that "most participants judged … it likely would be appropriate for the Committee to increase the target range for the federal funds rate in June" if economic data continued to firm. The odds of an interest rate hike in June implied by federal funds futures, which ended at 12 percent on Tuesday, rose to 32 percent by the end of Wednesday's session.
But when it comes to Fedspeak, diction is important.
In an interview with BloombergTV, Citigroup Inc.'s head of North America economics, Bill Lee, highlighted one word in the all-important sentence about the monetary policymakers' intentions that suggests there was no consensus for a rate increase to be set at the upcoming meeting.
"When they actually tried to convince the markets and were successful in doing so, that was in October of last year, what did they say in the minutes then?" said Lee. "They said members agreed that it would be appropriate to move at the next meeting—in other words, the voting members."
While there are currently 17 people on the Federal Open Market Committee, only 12 of them are voting members, who will decide whether or not to raise rates in June. 
The minutes from the October 2015 meeting, the last before liftoff in December, explained that a shift in the statement's language had occurred because "members" wanted to "convey the sense that … it may well become appropriate to initiate the normalization process at the next meeting."
The October statement emphasized that the coming meeting was "live" by outlining certain criteria that monetary policymakers would watch to determine whether "it will be appropriate to raise the target range at its next meeting."
"It's pretty clear that the fact that that sentence wasn't in the [April] statement when the meeting was finished means ... they didn't have enough of a consensus to put it there," said Lee. "Right now it's hard to believe suddenly we have this herd of hawks descending upon us."
In a note to clients, Michael Hanson, Bank of America Merrill Lynch's global and U.S. economist, concurred on the importance of distinguishing participants from voting members when attempting to decipher the meaning of the minutes.
"It has been suggested that the six times that 'June' appears in the minutes is unprecedented," he wrote. "But only once was [it] by the voters, echoing concerns also mentioned earlier by FOMC participants (which includes nonvoters) about market pricing; four of the other five mentions are in a single paragraph that described the participants' debate around a June hike."
Before it's here, it's on the Bloomberg Terminal.
LEARN MORE