Market Impact of Brexit Is Key Concern for G-7 Finance Chiefs
by , , and
G-7 finance ministers discuss Brexit risks in Sendai, Japan

Economists, policy makers warn of potential market impact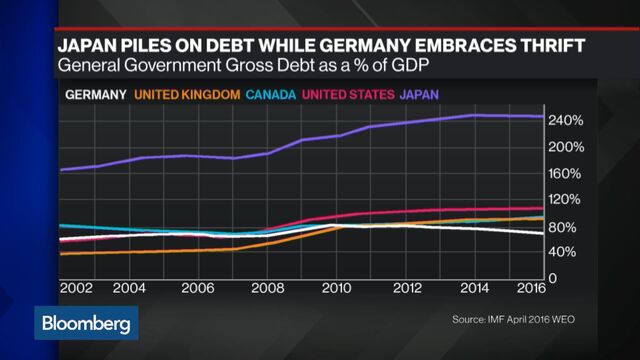 The risk of Britain exiting the European Union is a key concern for Group of Seven finance chiefs amid fears a vote to leave the EU in just over a month could roil international markets.
QuickTake Will the U.K. Leave the EU?
Finance ministers and central bank governors of G-7 countries meeting in Sendai, Japan, on Friday are discussing the possibility of Brexit as one of the biggest risks on the horizon, according to officials from G-7 members who declined to be identified because the talks were private.
U.K. Prime Minister David Cameron's decision to hold a referendum on Britain's membership of the EU on June 23 has split his ruling Conservative Party and drawn warnings from international bodies from the International Monetary Fund to the Organization for Economic Cooperation and Development that an exit would cause financial shocks beyond the U.K.
Risks to financial markets and to U.K. growth from Brexit were singled out in discussions at a symposium of finance ministers, central bankers and economists on strategies for balanced and sustainable growth in Sendai earlier Friday, one of the officials said.
In a potential setback to Brexit campaigners, Canada's Finance Minister Bill Morneau specifically cautioned against some of the models they suggest as alternatives to EU membership, which includes the claim a Canadian-style trade agreement outside the bloc would leave Britain better off.
"Our message would be that it's not straightforward to develop trade agreements," Morneau said in an interview in Sendai. "It's certainly not straightforward to develop trade agreements after deciding to move out of a trade bloc. I hope that's something the British people will take into account when they think about their vote."
Before it's here, it's on the Bloomberg Terminal.
LEARN MORE