Looser Labor Rules Could Help G-7 Growth, Canada's Morneau Says
by
Business needs to be able to downsize in tough times

Canada warns of problems posed to trade deals by Brexit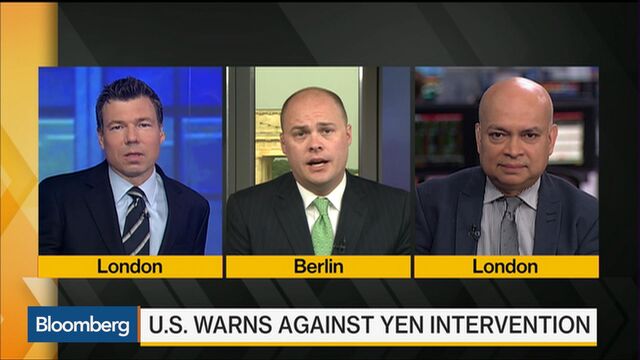 Group of Seven nations could spur more growth through structural reforms, including looser labor rules, Canadian Finance Minister Bill Morneau said.
Morneau, whose government also champions greater fiscal spending by those nations that can afford it, said labor-market problems are less pronounced in Canada than some other countries.
"The ability to grow a business by hiring people would seem like a positive thing, but if you're unable to actually re-size your business one year or four years later with changes in the economy, that presents a real challenge for business managers to actually take the decision," Morneau said in an interview on Friday. Labor barriers are just one key impediment to growth, he said.
"What's clear is that all of us agree that we should be focused on measures that are going to have the biggest impact on growth," he said in Sendai, northern Japan, where G-7 finance chiefs are meeting. "The challenge, of course, is everyone's situation is different."
'More Gray'
Canadian Prime Minister Justin Trudeau's government has pushed the country into deficit in a bid to stoke growth, a departure from the more austerity-minded philosophy of his predecessor. While there is a divide on favored growth strategies in the G-7, Morneau -- a first-term lawmaker who previously ran a large human resources company -- downplayed the tensions.
"I don't think the line between austerity and growth is as clear as some people think," he said. "I think it's much more gray."
G-7 nations have different circumstances that will change their approach, he said. Canada favors expanded fiscal measures out of a recognition monetary policy is growing ineffective, Morneau said, though he stopped short of criticizing unconventional monetary policy employed by Japan.
"Our situation is very different than Japan, so I don't think we can take what they've done and superimpose it on Canada and say that's a conclusion for us," he said, adding he would not "opine" on Abenomics while saying it's clear monetary policy is losing its teeth.
"The idea that we can focus on fiscal measures in light of how effective monetary measures have been over the last couple of years -- that's a reflection we've made based on looking at what's going on around the world," he said.
Game Plan
One part of Canada's game plan is leveraging pension funds to spur infrastructure projects without governments financing the entire project, he said.
G-7 finance ministers and central bank governors will discuss challenges to growth, global monetary policy, different ways to spur growth, international tax measures, the Panama papers and terrorist financing, Morneau said. It's too soon to say what impact the EgyptAir disappearance will have on talks, he added.
"Every time you have an issue of international prominence, it reinforces the need for us to think about how international monetary flows work. I know that France will take an important leadership role in that and we will be right with them in thinking about how we can ensure we don't have ways that terrorists get financing," he said.
Brexit Cloud
The prospect of a Brexit also looms over the talks, and Morneau urged Britain to reject calls to leave the European Union. Canada and the EU hope to ratify and implement their free-trade agreement over the next year.
"Our message would be that it's not straightforward to develop trade agreements," he said. "It's certainly not straightforward to develop trade agreements after deciding to move out of a trade bloc. I hope that's something the British people will take into account when they think about their vote."
Before it's here, it's on the Bloomberg Terminal.
LEARN MORE