Japan Efforts to Phase Out Coal Weakest Among G7, Group Says
by
U.S. tops list of countries; France and U.K. tie for second

Japan only G7 country seeking to build new coal plants: E3G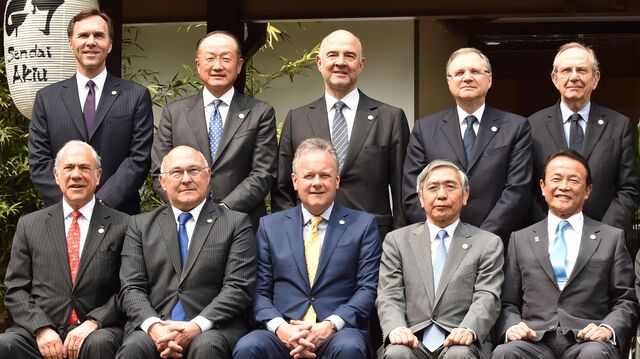 Japan remains last among Group of Seven countries in efforts to phase out coal-power generation even though "positive developments" are being made elsewhere, according to a "coal scorecard" released by an environmental group. 
The U.S. retained its lead, while France and the U.K. tied for second, according to the report released Friday by E3G, a non-profit group promoting a low-carbon economy. It was the group's first update since October and follows the Paris Agreement, a global deal on climate change reached in December.

The report comes as top leaders prepare to gather in western Japan for a meeting of G7 nations on May 26 and May 27. Environmental groups have used the lead-up to the gathering to increase pressure on Japan to review its policy on coal power.
Though many developed nations are in the process of shifting away from coal, the fossil fuel was identified in a recent policy statement as an important component of the country's energy mix.
"An additional 4 gigawatts of proposed new coal-plant capacity has been canceled, leaving Japan as the sole G7 country actively seeking to build new coal-power plants," author Chris Littlecott wrote in the E3G report.
Resource-poor Japan has increased its reliance on fossil fuels, including coal, after the 2011 Fukushima nuclear disaster. To quell concerns about global warming, Japan says it's pushing the development of technologies that would lead to less-polluting coal-power plants, along with carbon capture and storage.
Coal Plans
More than 25 gigawatts of new coal capacity are either planned or being developed in Japan, while opposition from the Ministry of the Environment has been "overruled in favor of a voluntary agreement with utilities to reduce emissions intensity," Littlecott said. "This approach is clearly insufficient given the scale of the challenge.""
The report also called Japan's support for overseas coal projects into question.
Significant questions remain as to whether an agreement among members of the
Organization for Economic Cooperation and Development to scale back public financing for coal-fired power plants will result in restrictions on Japan's lending to coal projects overseas, Littlecott said in the report.
He was referring to an agreement reached in November by members of the OECD to scale back public financing for coal-fired power plants.
"As the holder of the G7 Presidency in 2016, Japan had an opportunity to positively advance the post-Paris climate agenda, but to date has failed to do so," according to the E3G report.
The U.K. improved its score after it committed to ending coal use in power generation by 2025. The report also noted that earlier this month the U.K. experienced multiple periods of zero electricity generation from coal for the first time since 1882.
Canada, ranked fourth, saw an improvement with the province of Alberta, home to half of the country's remaining coal plants, committing to end the use of coal in power generation by 2030, according to the report. Italy and Germany took fifth and sixth place, respectively.
Before it's here, it's on the Bloomberg Terminal.
LEARN MORE