Gove Rejects Second Referendum If U.K. Votes to Stay in the EU
by
Justice Secretary says June 23 decision 'should be respected'

Farage had floated idea of second vote if result were close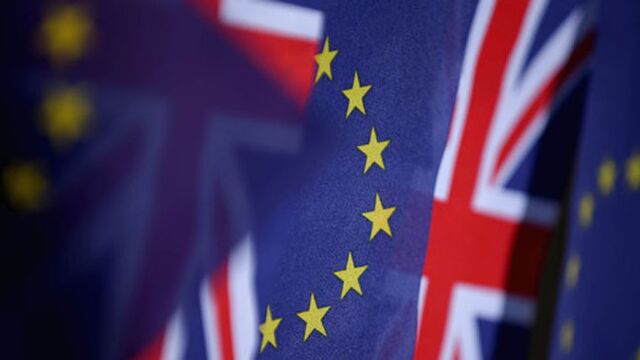 Justice Secretary Michael Gove ruled out campaigning for a second referendum if Britain votes to stay in the European Union on June 23.
With the odds of a so-called Brexit falling after a series of telephone polls put the "Remain" campaign well ahead, senior figures including U.K. Independence Party leader Nigel Farage and former London Mayor Boris Johnson have floated the idea of revisiting the question if their bid to get Britain out of the 28-nation bloc is unsuccessful.
"Whatever decision the British people take, it should be respected," Gove told reporters in London on Friday.
The justice secretary was launching a report from the official Brexit campaign that predicted net migration to the U.K. from the EU could reach as much as 5.2 million by 2030. Vote Leave's model assumes among other things that Turkey joins the EU in 2020 and that the government imposes no interim migration restrictions.
Concern about immigration is the "Leave" campaign's strongest area. It argues that freedom-of-movement rules mean it is impossible to cut numbers coming to the country. Prime Minister David Cameron's government argues that leaving the EU would put the economy at risk, partly because imposing restrictions would cost Britain its access to the single market.
Betting Shift
Betting markets have seen a shift to the "Remain" side. On Betfair, the implied probability of a Brexit was 21 percent. The Number Cruncher Politics implied probability fell to a new low of 18.9 percent. The pound has risen 1.4 percent against the dollar this week.
At a meeting of Group of Seven finance ministers in Japan, French Finance Minister Michel Sapin warned the U.K. that if it voted to leave it couldn't expect the same market access. "It will have a cost for the U.K.," he said. "We cannot nurture the illusion that the U.K. outside the EU will have the same advantages. It will lose a certain number of advantages."
Meanwhile Jean-Claude Juncker, the president of the European Commission, told Le Monde newspaper that "deserters won't be welcomed with open arms."
Before it's here, it's on the Bloomberg Terminal.
LEARN MORE