Business
Congo Political Crisis Escalates With Arrest Warrant for Katumbi
By
Congo Political Crisis Escalates With Arrest Warrant for Katumbi
By
Katumbi denies he used unauthorized foreign security forces

Presidential hopeful hospitalized after tear-gassing at court
The Democratic Republic of Congo's government issued an arrest warrant for presidential hopeful Moise Katumbi on charges that he recruited mercenaries, escalating a political crisis in the country as it prepares for elections in six months.
"The public prosecutor has charged Mr. Katumbi and issued a provisional arrest warrant," government spokesman Lambert Mende said Thursday by phone from the capital, Kinshasa. "He is now at the disposition of the judge who could detain him in prison or put him under house arrest, but he is no longer free."
The former governor of copper-rich Katanga province ended months of speculation on May 4 by declaring his intention to run for president, hours after the Justice Ministry opened the case against him. He faces allegations that he used unauthorized foreign security personnel in Congo and he appeared in front of the prosecutor three times last week as part of an investigatory hearing.
Katumbi, 51, has denied the allegations and said President Joseph Kabila's administration is trying to smear him. The U.S. government has also said it believes the allegations to be false, following the detention in April of a U.S. citizen working in the former governor's security detail.
Katumbi was hospitalized last week after inhaling tear gas fired by police as he and his supporters arrived at court on May 13. He's still receiving treatment in a hospital in Lubumbashi, Congo's assistant prosecutor-general, Anselme Maduda Muanda Madiela, said Thursday in a statement. With the authorization of the court's medical examiner, Katumbi will be permitted to continue to receive medical treatment in Lubumbashi or at any other appropriate medical facility, Muanda said.
Thursday's announcement "represents a significant escalation in the political crisis in the Congo," Jason Stearns, a director of the Congo Research Group, said by phone from New York. "This is an attempt to politically eliminate the main challenger."
Regional Crackdown
The crackdown on Katumbi mirrors repression by other leaders in the region. In neighboring Burundi, at least 474 people have been killed in a year of violence following President Pierre Nkurunziza's decision to run for a third term in office. In Uganda, opposition leader Kizza Besigye has been charged with treason after challenging the results of a vote in February in which President Yoweri Museveni extended his 30-year rule.
Katumbi resigned from the ruling party in September and has become a vocal critic of what he says are efforts by Kabila to delay November's vote. The incumbent, who won elections in 2006 and 2011, is barred from running again by the constitution and is yet to publicly confirm he will step down.
On May 11, Congo's Constitutional Court ruled that Kabila will stay in power if elections in Africa's biggest copper producer aren't held in November. Delays to a voter-registration process and a national political dialogue called for by the president mean the polls will probably be postponed.
Opposition leaders called the ruling a "constitutional coup d'etat" and have called for protests across the country on May 26 to demand that Kabila leaves power this year.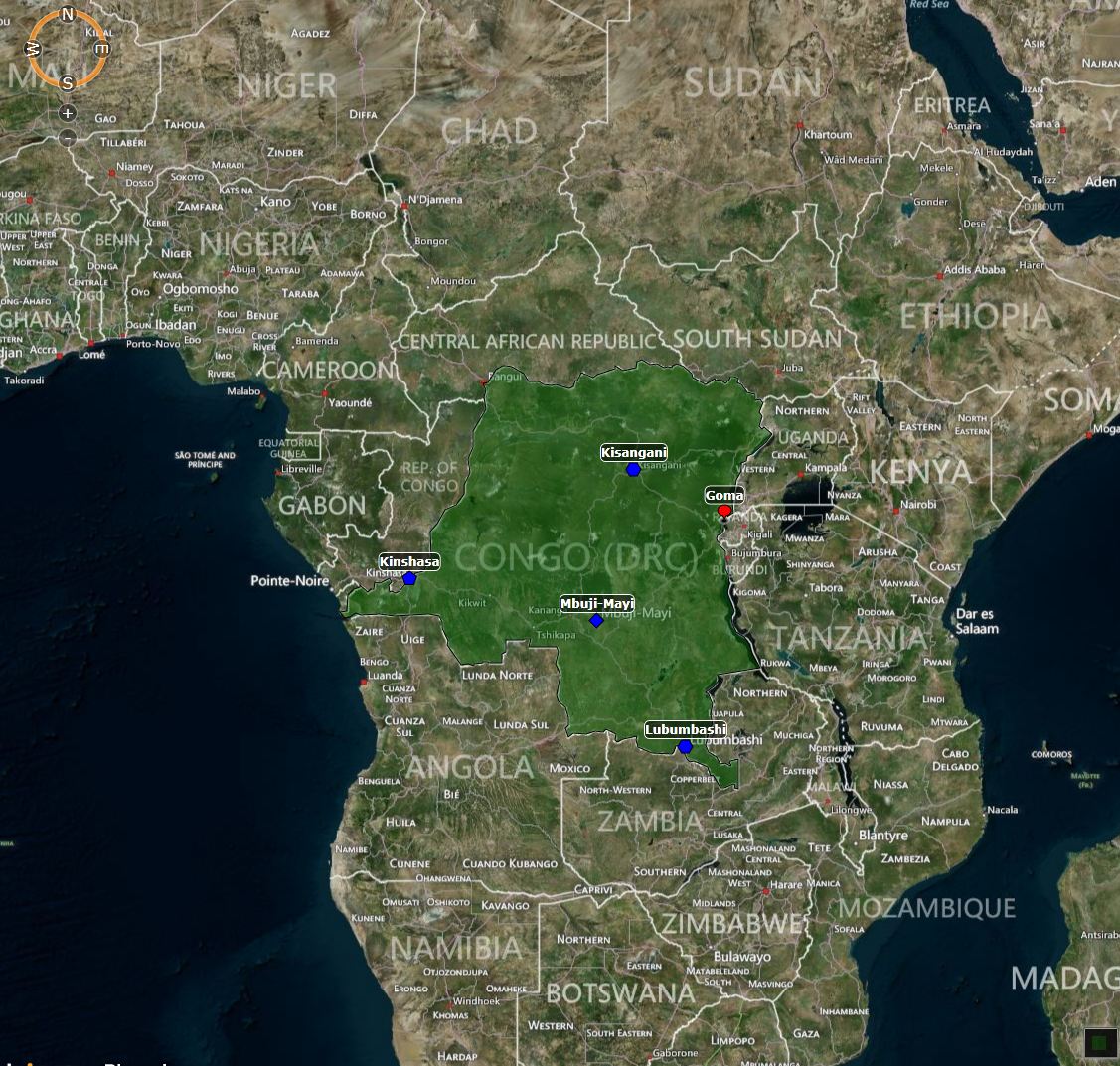 — With assistance by Franz Wild