Canada March Retail Sales Fall Faster Than Expected on Autos
Greg Quinn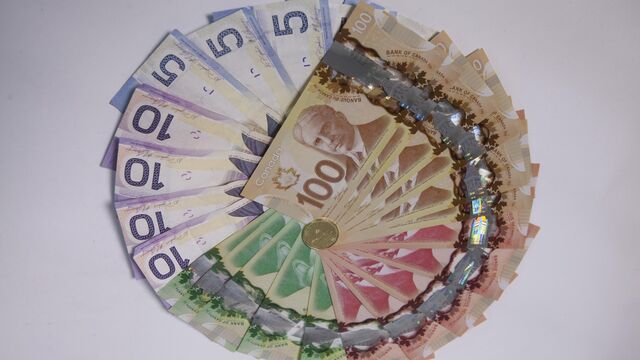 Canadian retail sales fell more than economists forecast in March from February's record high, as automobiles led declines across most categories.
Sales decreased 1 percent to C$43.8 billion ($33.4 billion), Statistics Canada said Friday in Ottawa. Economists surveyed by Bloomberg News forecast a 0.6 percent decrease, based on the median of 20 projections. The February retail sales gain was revised to 0.6 percent from an initial reading of 0.4 percent.
Motor vehicle and parts sales dropped 2.9 percent to C$11.2 billion, led by new car dealerships. Sales declined in six of 11 categories marking 74 percent of total sales. Food and beverage store sales fell 0.4 percent.
The first quarter ended with a thud. The March retail numbers come on the heels of disappointing data that show a record trade deficit, falling building permits and declining business investment plans.
Things are worsening this quarter, with economists cutting their growth projection to a 0.2 percent annualized pace after fires forced more than 80,000 to evacuate Alberta's oil sands hub of Fort McMurray earlier this month. Retail sales in the province fell 0.9 percent in March, the sixth decline in seven months.
One relief for consumers is a drop in gasoline prices that gives them more money to spend or save elsewhere. Gasoline station receipts fell 1.1 percent to C$4.04 billion. It was the ninth straight decline and the dollar value was the lowest since August 2010.
Bank of Canada Governor Stephen Poloz in recent months has stressed the "serial disappointment" in global demand and said Canada's economic figures will be choppy as companies decide when early signs of the recovery are good enough to invest and hire workers.
These figures are the last major ones Poloz will see before a May 25 interest-rate decision.
Before it's here, it's on the Bloomberg Terminal.
LEARN MORE