Blinder Says Markets Have Fed June Rate Rise Odds Roughly Right
By
Princeton economist Blinder says he's skeptical about June

Brexit vote in U.K. could keep Fed on pause, Blinder says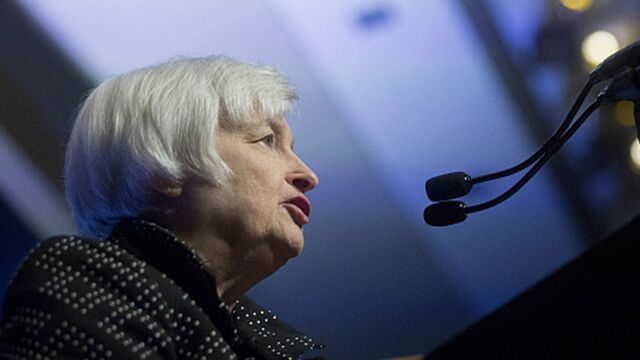 The Federal Reserve has long considered its June meeting as a possible time to raise interest rates, and investors have the odds of a move priced about right, Princeton University economist Alan Blinder said.
"The markets have it maybe roughly right," even though he's a "little skeptical" it'll happen in June given the uncertainty around the U.K. referendum to leave the European Union several days later, said Blinder, a former Fed vice chairman, on Bloomberg Radio with Tom Keene and Michael McKee, noting that markets see about a 30 percent probability of a rate hike next month.
The Federal Open Market Committee meets in Washington on June 14-15 and will discuss whether the economy can handle an increase, the second since they lifted the fed funds rate in December 2015. The British vote takes place on June 23.
While policy makers have repeatedly said that the meeting is on the table, markets were barely pricing in a move until a volley of speeches and the release of the Fed's April meeting minutes earlier this week.
"I don't think it was an about-face," Blinder said of the messaging this week. "The markets foreclosed it a long time ago, now they've reopened it. I don't think it's much of a change on the part of the Fed."