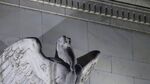 Now that Federal Reserve Chair Janet Yellen and her colleagues have laid out what conditions could pave the way for an interest-rate increase next month, there are a few crucial dates that could determine whether they'll take the step. 

In the minutes from their April meeting released on Wednesday, officials "judged that if incoming data were consistent with economic growth picking up in the second quarter'' it would "likely'' be appropriate to raise rates at their gathering on June 14-15. Both economic developments and Fed speeches could provide a yardstick to gauge whether that requirement is being met. 
 May 27: Growth Data and Yellen
We already know that first quarter growth was crummy, coming in at 0.5 percent in initial estimates, and the second reading on May 27 is expected to reconfirm that. We also know that the Fed is probably going to discount the number, after they mentioned in the April minutes that "the apparent softness in spending in the first quarter was unlikely to persist.'' 


The more important news that day will come from Yellen: she's speaking at Harvard University in a conversation with economist Greg Mankiw. It could give her a chance to signal that June is very much in play, if she's so inclined. 
June 3: Payrolls
May payrolls data will show Fed officials whether their hope for continued labor market strength is coming to fruition. In April, the U.S. economy added 160,000 jobs, below the 224,000 average over year through April. Unemployment has fallen to 5 percent, consistent with full employment in recent history, but a still-low participation rate is convincing some Fed officials that there's further to go in absorbing labor market slack. 

June 6: Yellen in Philadelphia
Yellen's last public appearance ahead of the June 14-15 meeting comes just over a week ahead of the decision. She's slotted to speak at the World Affairs Council of Philadelphia at a luncheon event, another prime opportunity to send markets a signal on the eve of the traditional Fed blackout period, when officials cease public comments ahead of an upcoming policy meeting.
June 14: Retail Sales 
Retail sales for May will provide insight into how much Americans are spending and what they're buying, helping the Fed to figure out if their expectation for demand-driven growth is playing out. 

June 23: Brexit
Britain votes on whether or not to stay in the European Union just after the June FOMC meeting. Brexit is a black cloud on the Fed's horizon as it assesses whether economic progress merits a June hike. Officials including Dallas Fed President Robert Kaplan have already said that a vote to leave could pose market risks, such as a flight to safety that could push the dollar up. Polls and Fed speeches in the lead-up to the referendum should give hints as to whether Brexit is a distant worry or a reason to pause for policy makers.

Given the proximity of Brexit and the fact that data isn't exactly abundant between now and June — just one payrolls report, as you can see above — it could be that the committee waits until the July 26-27 FOMC meeting to move. 

"We simply do not think there will be enough data between now and the June meeting— particularly as it relates to their overarching inflation concerns— to prompt a hike next month," Michael Feroli, JP Morgan Securities' chief U.S. economist, wrote in a research note. "We do think that test can be met in the following six weeks.''
Before it's here, it's on the Bloomberg Terminal.
LEARN MORE