Merck KGaA Profit Beats Estimates on Sigma-Aldrich Deal
by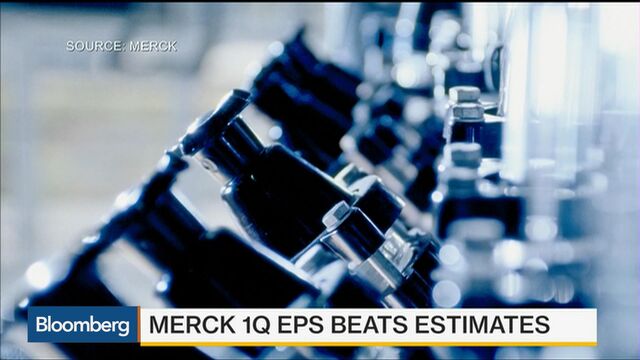 Merck KGaA reported first-quarter profit that beat analysts' estimates, buoyed by the acquisition of pharmaceutical equipment maker Sigma-Aldrich Corp.
Earnings before interest, taxes, depreciation and amortization, and excluding some costs, rose 27 percent to 1.1 billion euros ($1.2 billion), the Darmstadt, Germany-based company said in a statement Thursday. That's higher than with the 1.05 billion-euro average of nine analysts' estimates compiled by Bloomberg.
Merck confirmed that it expects slight organic sales growth this year and said it will achieve between 14.8 billion euros and 15 billion euros in group sales in 2016. Analysts, on average, forecast sales of 15.2 billion euros for 2016.
Shares of Merck KGaA rose 2.6 percent to 84.5 euros at 8:25 a.m. in Frankfurt trading.
Chief Executive Officer Stefan Oschmann took over last month at the German conglomerate, which has been restructuring for eight years and hasn't launched a new drug in over a decade. Merck diversified by buying Sigma-Aldrich for $17 billion last year and AZ Electronic Materials SA for $2.6 billion the year before. Oschmann's most promising growth driver may stem from the company's $2 billion collaboration agreement with Pfizer Inc. to develop a new cancer therapy that harnesses the body's own defenses to defeat tumors.
Last quarter marked the first inclusion of Sigma-Aldrich in the company's books. Besides medicines, Merck makes products ranging from smart windows to lipstick pigments.
Before it's here, it's on the Bloomberg Terminal.
LEARN MORE