EgyptAir Investigators Race Against Time, Sea for Evidence
by
Air-safety veterans say speed is crucial to recover plane

Delayed search for still-missing Malaysian Air jet cited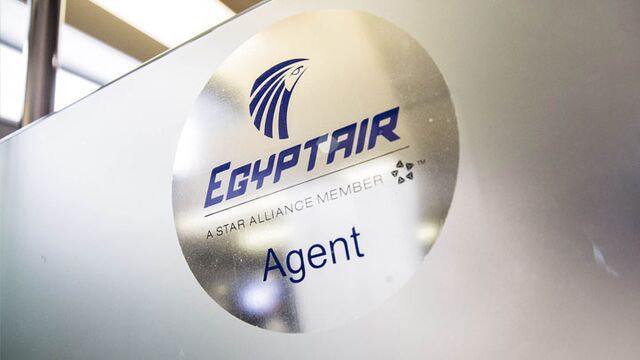 Searchers are in a race to reach the undersea wreckage of an EgyptAir jet before batteries powering pingers that send sound bursts to help locate it run down and evidence washes away, two veterans of undersea accident investigations said.

The Airbus Group SE A320 carrying 66 people is presumed to have crashed in the Mediterranean on an overnight flight Thursday from Paris to Cairo. After initial reports that wreckage from the plane had been found, a Greek official said it wasn't from the missing aircraft.

"While this job I think is going to be pretty straightforward, you really don't want to wait until the last minute," said Steven Saint Amour, managing director of Eclipse Group Inc., which specializes in such searches. By getting on scene as soon as possible, "you're improving your chances of preserving any evidence," he said.
Egyptian Minister of Aviation Sherif Fathy said the possibility of a terrorist attack is higher than some other failure, but didn't rule anything out.
Investigators are often able to tell from wreckage and the flight recorders what happened. Bombs, for example, create distinctive markings on nearby metal pieces and sometimes leave chemical residue -- but some of that evidence can be lost over time.
Speed Crucial
"They shouldn't dilly dally over organizing this thing," said John Purvis, the former accident investigation chief at Boeing Co. "Just get on it and get a ship out there."

Investigations have occasionally been hindered when nations couldn't agree on how to organize a search or which country would pay for it, Purvis said. He cited the delayed response to Malaysian Air Flight 370, which went missing and flew to the southern Indian Ocean on March 8, 2014. Search teams led by Australia never heard the plane's two pingers and still haven't located the wreckage after more than two years.
"I think they wasted a lot of time in MH 370 instead of getting out there and listening with a ship," Purvis said.
The depth of water where the EgyptAir plane disappeared is about 3,000 meters (9,843 feet), Saint Amour said.
Underwater Robots
Searching at such depths, where high pressures would crush normal underwater gear, requires special equipment and can be technically complex and costly, Purvis said.
Still, there are numerous examples in which wreckage was located, and remote-controlled underwater vehicles are getting more sophisticated all the time.
Saint Amour's company, which is based in Annapolis, Maryland, a year ago located and recovered a small private plane that had crashed near Jamaica in about the same depth of water, he said.
The company has ships in Cyprus and could be on scene where the EgyptAir plane appears to have crashed within days, he said.
Airliners are equipped with two pingers, one each on the plane's crash-proof black-box recorders. They emit a periodic sound designed to be heard from the depths and are activated when they hit water.
At the depths where the plane may have crashed, simple microphones lowered from the side of a ship won't work, he said. A more sophisticated device that's towed at greater depths will be needed.
Sudden Disappearance
Phoenix International, a Largo, Maryland, company that has worked for the U.S. Navy and is also assisting in the search for the Malaysian plane, is one of the few private companies that has such devices.
Purvis, who worked on several underwater crash cases as well as the Pan Am Flight 103 bombing over Lockerbie, Scotland, said a sudden disappearance from flight-tracking radar could signal a midair breakup as a result of a bomb or a structural failure.
He cautioned that so little is known now that it's impossible to say which is more likely, or whether some other cause could be involved.
Flight recorders will be valuable, even if they shut off after an explosion. Dutch investigators were able to pinpoint where a missile exploded outside Malaysia Air Flight 17 over the Ukraine by measuring slight differences in when the sounds of the concussion reached different microphones. The plane carrying 298 people was shot down on July 17, 2014.
"There's a lot of history of airplanes going into the water. Except for MH370, when we've gone looking for them, they've all been found and solved," Purvis said.
Before it's here, it's on the Bloomberg Terminal.
LEARN MORE