Dudley Says It's Important for Markets to Grasp Fed's Thinking
by
Says investors should understand Fed's likely reaction to data

Comments follow concerns raised in April FOMC meeting minutes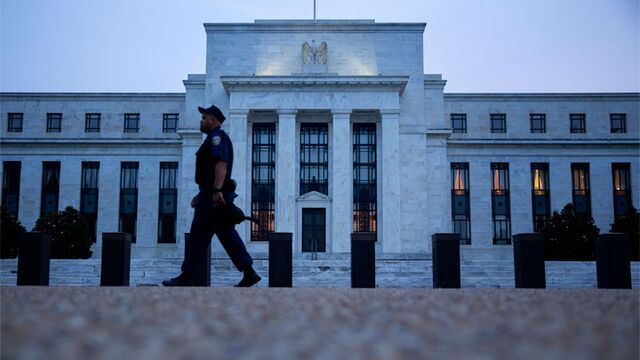 Federal Reserve interest-rate policy is dependent on incoming economic data, and it's important for investors to understand how it informs the U.S. central bank's rate decisions, said Federal Reserve Bank of New York President William Dudley.
"Data releases that are close to our expectations have little additional impact on the forecast, while data releases that deviate significantly from our expectations can lead to more significant revisions of the forecast," Dudley said Thursday in remarks prepared for a media briefing in New York. "It is, therefore, important for market participants and households to be able to follow the data along with the FOMC and to understand how we are likely to interpret and react to incoming data."
Minutes of the rate-setting Federal Open Market Committee's April 26-27 meeting, published Wednesday in Washington, revealed some concern among some policy makers over how attuned investors were to their current thinking about the likely path of interest rates. Dudley did not comment in his remarks over whether he shared those worries.
"Some participants were concerned that market participants may not have properly assessed the likelihood of an increase in the target range at the June meeting, and they emphasized the importance of communicating clearly over the inter-meeting period how the committee intends to respond to economic and financial developments," according to the minutes.
Economic Rebound
The minutes showed "most" members of the FOMC thought at the time of the April meeting that a rate increase in June would be appropriate if economic reports showed a rebound in second quarter growth following a slowdown in the first quarter. There were a "range of views" on whether that would happen.
Investors upped the probability of a June hike to around 30 percent following the release of the minutes, from around 16 percent before, according to prices of federal funds futures contracts. The FOMC has held its target range for the benchmark rate at 0.25 percent to 0.5 percent since lifting it from near zero in December, a move which marked the first increase in nearly a decade.
Before it's here, it's on the Bloomberg Terminal.
LEARN MORE