Cameron Faces Brexit-Linked Rebellion Over EU-U.S. Trade Talks
by
Tory lawmakers plan amendment seeking NHS exemption from TTIP

Rebels aim to turn opponents of TTIP into opponents of EU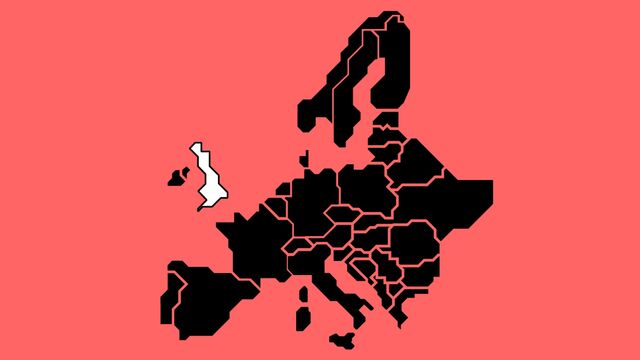 Prime Minister David Cameron faces a rebellion over his legislative program as lawmakers in his Conservative Party who want to get Britain out of the European Union find common cause with opponents of the proposed trade deal between the EU and the U.S.
QuickTake Will Britain Leave the EU?
Tories including Steve Baker, who sits on the campaign committee of Vote Leave, the official "Out" group, plan to put forward an amendment ahead of a vote on the government's planned legislative program, which was announced in Parliament on Wednesday. The amendment would demand legislation to guarantee that the state-funded National Health Service is exempted from the Transatlantic Trade and Investment Partnership.
Opponents of TTIP argue that the deal, which is still being negotiated, would allow U.S. companies to force the selloff of the NHS. This has been denied by both the EU and the U.S. government. Cameron described the idea on May 4 as "the reddest of red herrings." But for those pushing for a so-called Brexit, the debate is an opportunity to try to turn opponents of TTIP into opponents of the EU.
Not everyone involved with Vote Leave has always felt this way. The group's highest-profile spokesman, former London Mayor Boris Johnson, described opponents of TTIP in 2014 as "numskulls" who were "talking rubbish" based on "pure superstition."
On Twitter, Robert Jenrick, a Tory lawmaker who supports remaining in the EU, described the amendment as "complete madness: not grounded in fact, scaremongering, anti-free trade & anti-Americanism."
Still, opposition leader Jeremy Corbyn said his Labour Party would be supporting the amendment. If Cameron lost the vote on the amendment, it would be the first such defeat in nearly a century, according to Vote Leave.
Before it's here, it's on the Bloomberg Terminal.
LEARN MORE