Callaway Sticking With Mickelson After Insider-Trading Scandal
by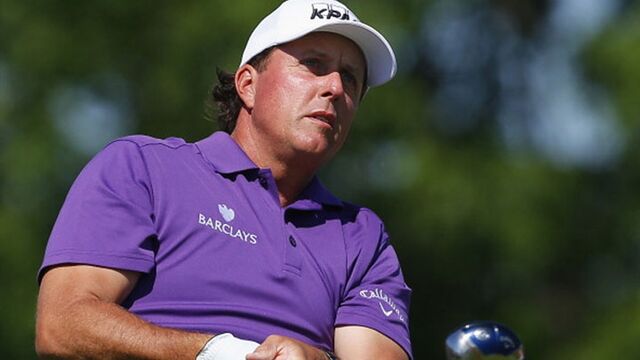 Callaway Golf Co. is standing by Phil.
The clubmaker said it will continue its relationship with Hall of Fame golfer Phil Mickelson, the face of its brand for more than a decade, after he became embroiled in an insider-trading scandal.
"We have had a long-standing partnership with Phil and value our relationship with him," Callaway said Thursday in a statement.
Mickelson, a three-time Masters champion, made almost $1 million from insider information about Dean Foods Co. that he received from gambler William "Billy" Walters, the U.S. Securities and Exchange Commission said Thursday. The popular golfer, who wasn't accused of wrongdoing, is named in the complaint for the purpose of recovering allegedly ill-gotten gains. Mickelson has entered an agreement to repay the money.
Callaway, which makes the Big Bertha driver, has struggled the past few years along with the entire golf industry as younger adults opt for more active sports and other activities. Last year, sales at the maker of clubs and balls fell 4.9 percent to $843.8 million.
Mickelson, 45, who's had an endorsement deal with the brand since 2004, has been trying to revive his game. Currently the 17th-ranked player in the world, the left-hander hasn't won a tournament since 2013. He re-signed with Carlsbad, California-based Callaway in 2014 in a multiyear deal.
Callaway's shares fell as much as 1 percent on Thursday to $8.98 before rebounding to a gain of 0.8 percent at 3:30 p.m. in New York. The stock had declined 3.6 percent this year through Wednesday.
Before it's here, it's on the Bloomberg Terminal.
LEARN MORE