Brexit May Trigger Soaring Youth Unemployment, Darling Tells CBI
by
Former chancellor urges voters to 'sit up and take notice'

Former Tory leader Michael Howard weighs in for leaving EU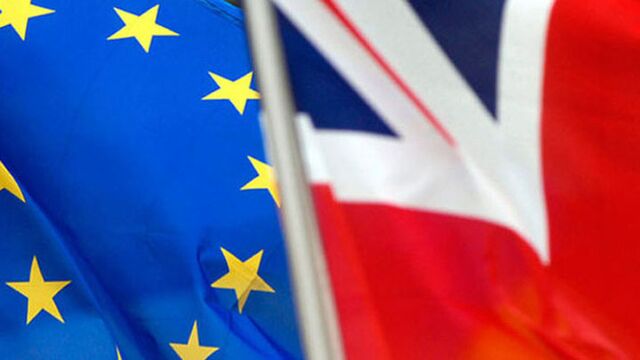 A British vote to leave the European Union might lead to surging youth unemployment, business insolvencies and home repossessions, former Chancellor of the Exchequer Alistair Darling said.
People should "sit up and take notice of the scale of the risk we face," Darling said in e-mailed remarks to be delivered late Wednesday to the Confederation of British Industry annual dinner in London. He pointed to recent warnings by Bank of England Governor Mark Carney and International Monetary Fund Managing Director Christine Lagarde that a vote for a so-called Brexit in the June 23 referendum might cause a recession.
"Recent experience and historic evidence shows that when our economy suffers this kind of serious damage, insolvencies, repossessions and unemployment, particularly among young people, all soar," said Darling, a member of the opposition Labour Party. "Economists and economic institutions are queuing up to warn of damage to trade, growth, investment, our credit rating and the pound. Collectively these warnings should sound alarm bells."
The warning came as official figures Wednesday revealed signs of cooling in the labor market, with job creation in the first quarter running at a fraction of the pace seen at the end of 2015. Unemployment among 18-24-year-olds rose for the first time in more than a year.
'Threat to Us All'
In a separate speech to the same dinner, former Conservative Party leader Michael Howard, who supports a Brexit, warned that decisions taken by the "unaccountable" European Court of Justice make Britons less safe. Belonging to the EU also harms business because bodies such as the ECJ and the European Commission can prevent governments from taking actions promised to voters, he said.
"The lever which gives our people control doesn't work," Howard said, according to remarks e-mailed by the Vote Leave campaign group. "And because that increases the feeling of alienation, it is a threat to us all, including business."
Some online polls continue to show a narrow gap between the two sides in the Brexit battle, even as a telephone survey published Wednesday gave the "Remain" campaign the biggest lead in three months.
Darling was chancellor under Gordon Brown at the height of the financial crisis until Labour lost power in 2010. He stepped down as a lawmaker at the 2015 general election. Howard, now a member of the House of Lords, preceded Prime Minister David Cameron as Conservative Party leader and served as home secretary in the John Major administration.
Before it's here, it's on the Bloomberg Terminal.
LEARN MORE