Iran Must Fix Own Banks to Win Overseas Business, IMF Says
by
IMF's Lipton says stronger laws needed on terrorist-financing

First visit by high-ranking IMF official since 1979 revolution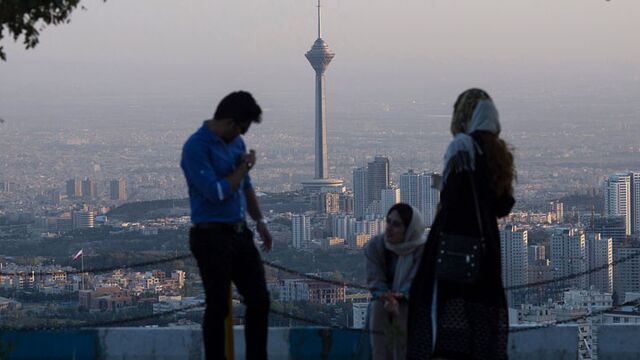 Iran must tackle problems in its banking system and bolster anti-money laundering and terrorism-financing laws if it wants to reconnect to the global economy, the second-ranked official at the International Monetary Fund said in an interview in Tehran.
"The best thing the government can do, and the banks can do, is to bring those standards up to international levels and try to reassure foreign partners, banks and otherwise that Iran's banks are safe to deal with," David Lipton, Managing Director Christine Lagarde's deputy at the Washington-based lender, said on Tuesday.
Though most sanctions were lifted following Iran's nuclear deal with world powers, European lenders have said doing business is risky while other U.S. trade restrictions remain in place. Shortly after Lipton gave a speech at Iran's central bank, Foreign Minister Mohammad Javad Zarif again called on the U.S. to give adequate assurances to foreign banks wanting to do business with his country, the state-run Islamic Republic News Agency reported.
The nuclear deal didn't fully repair a U.S.-Iran relationship ruptured by the seizure of the American embassy in Tehran in 1979. U.S. penalties for trading with Iran related to its missile tests and support for groups including Hezbollah and Hamas, which Israel, the U.S. and the European Union consider terrorist organizations, remain in place.
'Risk Assessments'
"Lenders here have to acknowledge that foreign banks will make decisions based on their assessments of risk management," Lipton, a former special assistant to U.S. President Barack Obama, said in the interview. He's the first IMF senior management official to visit Iran since the 1979 revolution, according to the Islamic Republic's central bank.
Iran's economy will grow 4 percent in the 12 months to March 2017 and slow to 3.7 percent the following year, Lipton said in his speech. He praised officials for tackling inflation, but said more must be done to address other issues including the ratio of non-performing loans. Iranian banks have the third-highest proportion in the Middle East after Libya and Yemen, IMF data show.
Lipton said officials should resist calls to help lenders by boosting liquidity. "While the monetary expansion that helped overcome a period of stagnation clearly has been helpful, it is entirely possible liquidity and credit could grow too fast and the hard-won gains in slowing inflation could be lost," he said in the interview.
Improving governance and privatization of state enterprises will help to make the economy more competitive, he said. To boost the private sector, Iran should remove price controls, reduce barriers to trade and create a more conducive environment for investment, production and job creation, Lipton said.
The banking sector "needs to be in a position to support enterprises that are most profitable and productive," he said.
Before it's here, it's on the Bloomberg Terminal.
LEARN MORE