China's Staples Turn Into Stock Stars as Economy Worsens
Bloomberg News
Food producers to liquor makers surge most on CSI 300 Index

Consumer essentials report higher earnings amid slowdown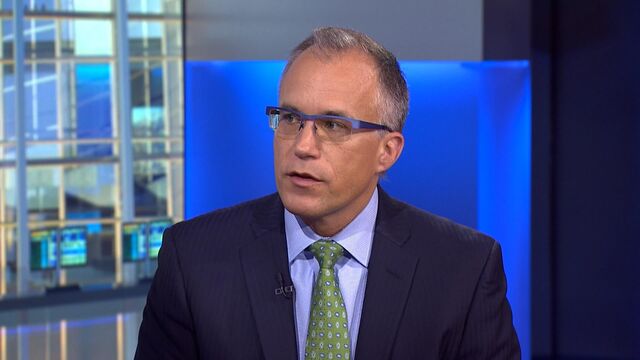 China's traders have little doubt where the nation's economy is heading. They're piling into producers of meat, animal feed and alcohol on bets such companies will endure a deepening slowdown.
Since the stock market's low on Jan. 28, a gauge of consumer staples jumped 18 percent through Monday to be the best performer among 10 industry groups on the CSI 300 Index, which gained 8.5 percent. With the shares trading at a 21 percent discount to emerging market peers and data over the weekend confirming a worsening outlook for Asia's largest economy, HFT Investment Management Co. and Yingda Securities Co. say makers of consumer essentials will continue to climb.

"Compared with other sectors, earnings for consumer companies look quite secure," said Wang Zhihui, a Shanghai-based fund manager at HFT Investment whose fund has beaten 85 percent of peers this year. "The outperformance is sustainable."
Beijing Dabeinong Technology Group Co., which sells animal feed, liquor-maker Wuliangye Yibin Co. and Henan Shuanghui Investment & Development Co., a producer of frozen foods, were among the best performers since Jan. 28 with gains exceeding 26 percent. The sub-index of consumer-staples stocks lost 0.8 percent at Tuesday's close.
Companies on the CSI 300 Consumer Staples Index reported a 14 percent aggregate increase in first-quarter profit, compared with a 3.6 percent drop in net income for the CSI 300 measure overall. Dabeinong Technology and Wuliangye Yibin both posted gains of more than 30 percent in net income.
Weak Data
Industrial production, retail sales and investment all trailed estimates last month, data released on Saturday showed, while new credit undershot all 26 predictions in an analyst survey after surging in March. Meanwhile, inflation quickened in April, with food prices climbing 7.4 percent from a year earlier.
Hog prices, a key component of the consumer price index, surged to a record in March, the Shanghai Securities News reported last month. Henan Shuanghui posted a 15 percent jump in first-quarter profit.
Corruption Crackdown
Liquor makers including Kweichow Moutai Co. are regaining favor among China's investors and households after price reductions spurred by a cutback in drinking by cadres made premium spirits more affordable. Before President Xi Jinping unleashed an anti-corruption crackdown, Chinese officials accounted for about a third of the nation's high-end liquor consumption, according to Fortune CLSA Securities Ltd.
"The consumer sector has already pulled through its most difficult time and we are seeing more and more Moutai appear on the dining tables of ordinary people," said Li Daxiao, head of research at Yingda Securities in Shenzhen. "China has lots of good-quality and low-valuation consumer stocks."
HSBC Jintrust Fund Management Co.'s Guo Min says shares are starting to look expensive.
The industry trades at 3.3 times net assets, twice the level of the CSI 300 Index and the biggest premium since October 2014. Kweichow Moutai is within 4 percent of its highest price since the stock listed in 2001, while Dabeinong Technology's relative strength index has climbed to 72, above the 70 level that signals shares are overbought.
"If share prices continue to rise significantly in the short term, the valuation will outpace earnings growth potential," Guo said in Shanghai. "The investment opportunity will turn into a risk."
Retail Sales
Consumer staples aren't the only way that Chinese investors are betting on rising spending. Household appliance-maker stocks are also rallying as a property boom in the nation's richest cities boosts the earnings outlook for manufacturers of everything from kitchen ventilators to air conditioners.
While retail sales increased less than forecast last month, the miss was largely due to slumping auto sales as other consumer items posted increases, according to China International Capital Corp. The trend "remains solid for consumption growth," Eva Yi, an economist at China International Capital Corp., wrote in a report.
"Consumption is China's future economic motor," said Alexandre Werno, executive vice general manager at Shanghai-based Fortune SG Fund Management Co., which oversees $30 billion. "In a long-term horizon, we are optimistic on the consumption sector."
— With assistance by Shidong Zhang
Before it's here, it's on the Bloomberg Terminal.
LEARN MORE