Cameron Wants Anti-EU Companies in 'Fullest Possible Debate'
by
Premier and CBI ask executives to 'speak out' over referendum

Farage criticized for suggesting there should be a second vote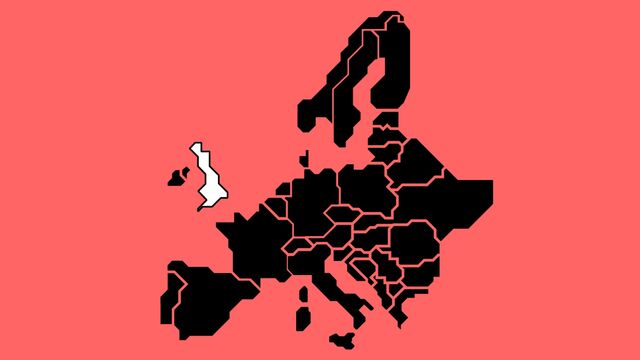 Prime Minister David Cameron said business leaders who want Britain to leave the European Union should speak out to encourage the "fullest possible debate" before June 23.
The referendum is a "once-in-a-generation" chance to vote on membership and no one should be left wondering what the main economic arguments are when it comes to polling day, Cameron said in a speech to London's financial industry hosted by the World Economic Forum. The Confederation of British Industry also encouraged its members to speak to their employees about the effects of a so-called Brexit.
"I don't mind if businesses speak out for leaving or staying, I want you to speak out," the premier said in his speech on Tuesday. "I want the British people to have the fullest possible debate."
Cameron addressed the arguments of the "Leave" campaign, dismissing them as a series of "myths" and wishful thinking. He also taunted U.K. Independence Party leader Nigel Farage for talking about a possible second referendum if Britons vote narrowly to remain in the bloc, saying it was a sign that he knows he is "losing the argument."
Speaking in the Mansion House in the City of London, under a stained-glass window celebrating the death of Wat Tyler and the crushing of the Peasants Revolt in 1381, Cameron said ordinary people would suffer if Britain leaves the EU as jobs and family incomes are hit.
'Davos Man'
Boris Johnson, the former mayor of London and the most prominent advocate for leaving the EU, said on Monday that working people have less say over decision making in the 28-nation bloc than "Davos man and woman," a reference to the World Economic Forum's annual gathering in Switzerland.
"The EU is a zone of low growth," Johnson said. "The one group of people that are benefiting are chief executives of big companies that are taking more and more out of their companies, whilst those on the shop floor are getting in real terms less and less."
Cameron said voters are not being asked in the referendum if they are completely satisfied with the EU and acknowledged his own frustrations. It is better for Britain to stay in an imperfect organization than to walk away, he said.
"Should we stay in and fight for the Europe we believe in or should we give up and leave?" he said. "That's the question on the ballot paper."
Islamic State
Cameron also suggested that Islamic State leader Abu Bakr al-Baghdadi would favor a vote to leave the EU, in an intensification of rhetoric in the debate, which has drawn in references by Johnson to Hitler and Napoleon in the past week alongside the Remain campaign's regular assertions that Russian President Vladimir Putin backs Brexit.
"It is worth asking the question, who would be happy if we left?" Cameron asked. "Putin might be happy, I suspect al-Baghdadi might be happy."
The CBI said "responsible" business leaders have a duty to tell their employees how their livelihoods are likely to be affected by the outcome of the referendum.
'Critical Question'
"As people become more engaged in the EU referendum debate, they are calling out for the answer to one critical question -- 'what would a Brexit mean for me, my job and my family?"' Director-General Carolyn Fairbarn said in an e-mailed statement. "This is not about telling people how to vote but having calm, evidence-based conversations, whichever camp the business is in, or if they are neutral."
Meanwhile, Johnson accused the government on Tuesday of "collusion" and "conspiring" with big business after a letter to Cameron from Serco Group Plc Chief Executive Officer Rupert Soames, whose company runs outsourced state services such as prisons, was leaked to the Daily Mail newspaper.
In the letter, dated before Cameron completed his EU negotiations, Soames suggested he could get fellow company bosses to flag up the risks of Brexit in their annual reports.
"Here's a picture of them conspiring, it would seem, to campaign for 'Remain' whilst angling for lavish contracts, and you've got to wonder what's going on," Johnson told reporters as he campaigned near Stafford in central England. "The more clarity we have about that, the better."
Before it's here, it's on the Bloomberg Terminal.
LEARN MORE