Paulson Cuts Gold Stake as Soros Buys Shares in Barrick
by
German bank Berenberg says it plans to increase holdings

Eton Park takes $422 million stake in SPDR Gold Trust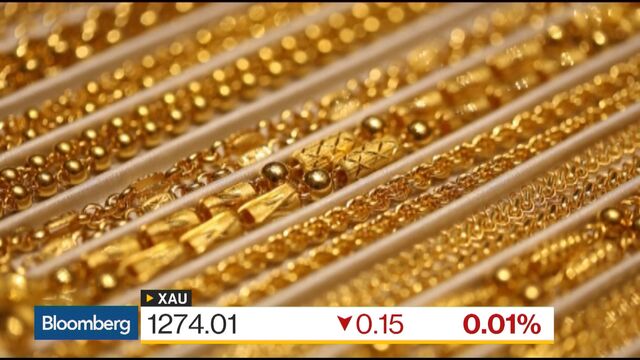 Billionaire hedge-fund manager John Paulson retreated from gold for a second quarter, even as prices posted the biggest jump in three decades, while Soros Fund Management LLC bought shares in Barrick Gold Corp.
At the end of March, Paulson & Co. owned 4.8 million shares in the SPDR Gold Trust, the biggest exchange-traded product backed by bullion, a government filing showed. That compares with 5.8 million shares at the end of December.
Gold futures have climbed 20 percent this year, including a 17 percent surge in the first three months that marked the best quarter since 1986. Demand for gold as a store of value has risen amid a weakening dollar and skepticism over the effectiveness of central banks' policies to spur inflation and support growth. Investors have poured more than $16 billion into exchange-traded funds backed by precious metals this year, and increased their holdings in the SPDR trust by 28 percent in the first quarter, the most since 2009.

In the first quarter, Soros Fund Management bought 19.4 million shares for a $263.7 million stake in Barrick, the largest bullion producer, according to a regulatory filing. The holding is the Soros Fund's biggest, accounting for 7.5 percent of the portfolio. Eton Park Capital Management, the hedge fund firm founded by Eric Mindich, purchased 3.59 million shares of the SPDR Gold Trust during the quarter for a $422 million stake, a new position.
Singer Bullish
Billionaire hedge-fund manager Paul Singer has said "it makes a great deal of sense to own gold," as central bankers debase their currencies. Stan Druckenmiller, the billionaire investor with one of the best long-term records in money management, said he's wagering on gold as policy makers experiment with "the absurd notion of negative interest rates." Hedge-fund manager David Einhorn said "increasingly aggressive and counterproductive monetary policies are bullish for gold."
Joh. Berenberg Gossler & Co., a bank based in Hamburg, has said it also plans to increase its holdings of gold and other precious metals, betting that demand will be lifted by uncertainty surrounding the outcome of the U.S. elections and the vote on U.K. membership of the European Union.
The metal is benefiting from mounting speculation that the Federal Reserve will be slow to tighten monetary policy, while lending rates in Japan and the euro zone are already below zero. Bullion tends to fare well when rates are low, as the metal only delivers returns through price gains.
Paulson Foray
Traders put the odds that the Fed will raise U.S. rates by December at about 56 percent, down from more than 90 percent at the beginning of the year, according to Fed-fund futures data compiled by Bloomberg.
Paulson started his foray into gold in early 2009, betting that prices would rise amid unprecedented monetary stimulus. Bullion climbed 70 percent from December 2008 to June 2011 as the Fed bought debt and held borrowing costs near zero percent. Prices slumped to a five-year low in December before the central bank raised U.S. rates. Gold traded little changed at about $1,274 an ounce on Tuesday.
Paulson uses the SPDR product to back his funds' gold share classes, which offer holdings denominated in bullion for investors interested in decoupling their assets from the value of the dollar.
Armel Leslie, a spokesman of New York-based Paulson & Co. with Peppercomm, didn't immediately return a call and e-mail seeking comment after regular business hours.
Watch Next: Gold Prices Are Still Solid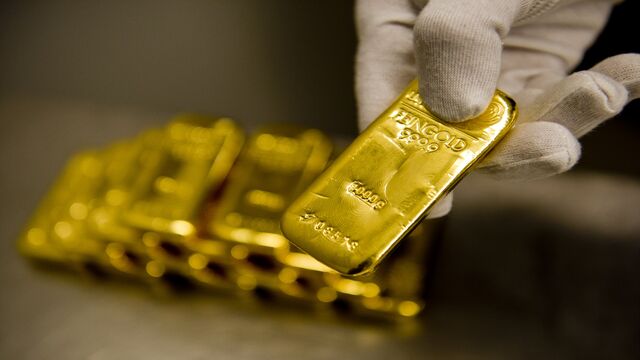 Before it's here, it's on the Bloomberg Terminal.
LEARN MORE