Berkshire's $1 Billion Apple Bet Suggests Faith in Product Pipeline
by , , and
Buffett's company had 9.81 million shares as of March 31

Berkshire also added to stakes in IBM, Deere and Visa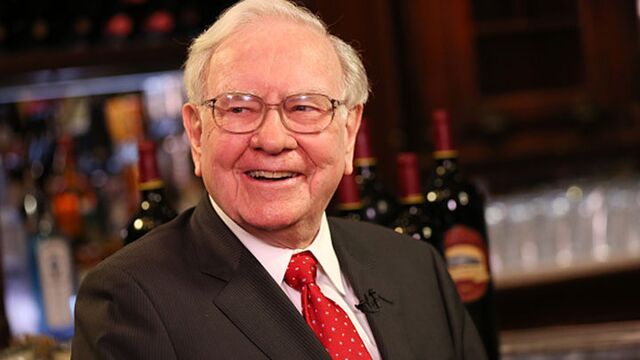 Given all the pessimism about Apple Inc. these days, one might wonder why Warren Buffett's Berkshire Hathaway Inc. is betting $1.1 billion on the company. But if sentiment on Wall Street is any guide, the Oracle of Omaha and his lieutenants have made a prescient play.
QuickTake Apple's Search for Its Future
Even after Apple warned that the sales decline it experienced in the fiscal second quarter would continue in the subsequent three months, there are just two analysts among the 50 monitored by Bloomberg who recommend selling the stock. While the average 12-month target price has fallen from last July's peak, it remains at $124.60, about 33 percent above current levels.
The gamble hints at Berkshire's confidence in Apple's ability to create new products that reignite revenue growth. That may either come with the iPhone 7, set to be introduced later this year, or in product categories such as autonomous driving or virtual reality hardware.
"It's kind of a no-brainer," said Steve Wallman, a money manager in Middleton, Wisconsin, who has invested in Berkshire since 1982 and Apple since December 2003. "I don't think it's a great stretch for Berkshire. The company is cheap. It has a boatload of cash."
Share Gain
Apple shares jumped 3.7 percent to $93.88 after Berkshire's announcement, valuing Apple at about $514 billion. The company's nearly 30 percent share slide since the middle of last year may have created an opportunity for Berkshire, even though Buffett typically avoids technology investments.
Berkshire held 9.81 million Apple shares as of March 31, according to a regulatory filing Monday from the billionaire's Omaha, Nebraska-based company. The holding was valued at $1.07 billion at the end of the first quarter.
Apple trades at a multiple of 10.5 times its earnings per share. The shares have a dividend yield of 2.35 percent. That ranks Apple above the average of its peers on the the Standard & Poor's Information Technology index.
"Apple at the current valuation makes a ton of sense; it's a consumer-product company more than a tech company," Jeff Matthews, an author of Berkshire-related books, said about the new holding. "The company has a great financial model, a great brand name and a cheap stock."
Some investors have expressed concern that declining iPhone sales, which prompted Apple's first quarterly drop in revenue in 13 years, are indicative of a broader slackening in demand for smartphones. Gartner Inc. predicts that smartphone sales growth will fall to the lowest level ever this year.
Tepper, Icahn
David Tepper's Appaloosa Management disclosed Friday that it sold out of its Apple stake in the first quarter. Billionaire Carl Icahn said last month that he exited a position in the company because of concern about its relationship with China. Kristin Huguet, a spokeswoman for Apple, wasn't immediately available to comment.
Chief Executive Officer Tim Cook is pivoting toward services and exploring new technologies such as self-driving cars to reduce reliance on the iPhone. Cyrus Mewawalla, managing director at London-based CM Research, said those initiatives are unlikely to pay off this year, but may reward more patient investors.
TV, Cars
"What would make this stock a good buy is a whole load of projects we know they're working on," he said. "They're working on a TV, a car, a whole bunch of apps coming for the Apple Watch. We know mobile payments has just started off."
The investment was made by one of Buffett's deputies, Todd Combs or Ted Weschler, Buffett wrote in an e-mail to the Wall Street Journal. Both have been building their own portfolios in recent years and typically take stakes of $1 billion or less per company, while Buffett makes larger wagers. The filing doesn't specify the person behind each holding, and Berkshire didn't immediately respond to a message seeking comment.
Watch Next: Tim Cook's Apple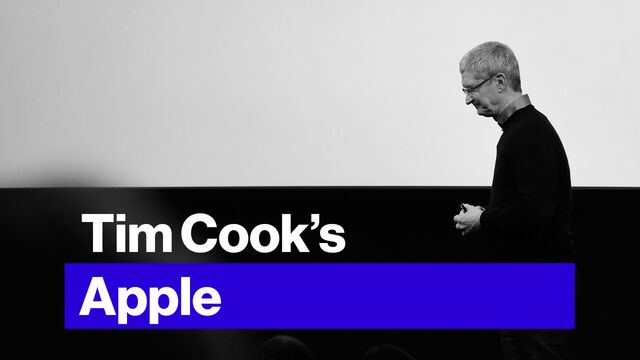 Berkshire has waded more into technology investments in recent years. Combs previously invested in Intel Corp. And Buffett is backing billionaire Dan Gilbert's bid for Yahoo! Inc.'s core assets. The Berkshire chairman told CNBC that he could provide financing, if there were adequate protections, but doesn't have enough understanding of the Yahoo assets to take an equity stake.
Buffett's foray into the technology sector has had mixed results so far. In early 2011, Berkshire began amassing a multi-billion dollar holding in International Business Machines Corp. He increased that stake slightly in the first quarter. IBM is now trading for less than what Buffett paid to acquire the stock.
Berkshire also added to its holdings of Visa Inc., Deere & Co. and Bank of New York Mellon Corp., according to Monday's filing. Buffett's company exited a stake in AT&T Inc. and reduced its investment in Wal-Mart Stores Inc.
AT&T rose less than 1 percent to $39.28. San Francisco-based Visa climbed 1.3 percent, Deere rose 1.4 percent and BNY Mellon advanced 0.8 percent.
Berkshire's largest equity positions, in Kraft Heinz Co. and Wells Fargo & Co., are each worth more than $20 billion.
Before it's here, it's on the Bloomberg Terminal.
LEARN MORE