Amsterdam Gears Up for Listing Frenzy Spurred by Brexit Vote
by and
Dutch IPOs may be headed for busiest second quarter since 1999

Ceva Logistics said to announce IPO as soon as this month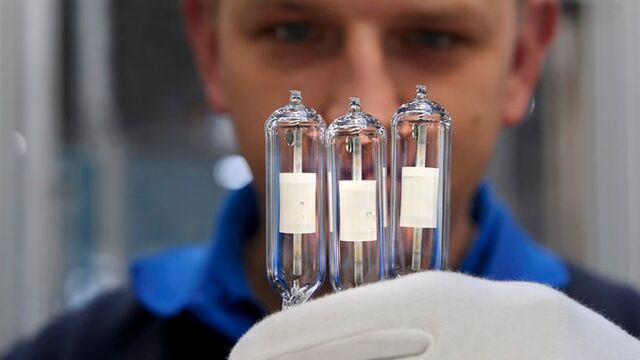 Dutch companies are announcing a slew of initial public offerings this month, after a sluggish start to the year and a rush to list before the U.K.'s "Brexit" vote filled the pipeline of firms waiting to go public.
QuickTake Will Britain Leave the EU?
The pent-up demand means the country is set for its busiest second quarter for IPO announcements in 17 years, according to data compiled by Bloomberg. Some Dutch companies, like firms globally, put off listing earlier in the year as volatile markets complicated pricing new shares. With the vote on the U.K. staying in the European Union little over a month away, IPO candidates are eager to act before the outcome threatens to upset markets again.
Royal Philips NV said May 3 it would list shares of its lighting unit, with initial trading scheduled for May 27. Nationalized insurer ASR Nederland NV, with a book value of 3.2 billion euros ($3.6 billion), declared its intention to float Friday. SIF Holding NV began trading in Amsterdam on Thursday.
Fitness-center chain Basic-Fit joined the trio on Tuesday, saying it will list in the "near future." Freight-management company Ceva Logistics Ltd. may follow with its own IPO announcement as soon as this month, people familiar with the process said.

"With the looming Brexit vote, there's more nervousness expected in the markets," so companies want to list before the June referendum when the U.K. will vote on whether to leave the European Union, said Rob Oudman, a banker working for advisory firm Houlihan Lokey. That means they've got to announce their intention to float this month, he said.
Food-delivery service Takeaway.com will likely wait until after the June 23 vote to announce IPO plans, two of the people said. Spokesmen for Ceva and Takeaway.com declined to comment.
Volatile Markets
Companies based in the Netherlands raised almost $8 billion from IPOs last year, more than half of which came from state-controlled lender ABN Amro Group NV's November listing, according to data compiled by Bloomberg. Five months into 2016, SIF became the first company of the year to sell shares on the Amsterdam exchange.
The Netherlands is among outliers in the region. European companies have announced plans to raise about $5.6 billion this quarter, trailing the $6.1 billion they were raising in a similar period last year, according to data compiled by Bloomberg. Another market that also reported higher listing volumes this quarter is France, where furniture retailer Maisons du Monde SA announced the price range for an IPO yesterday.
Investor Interest
SIF, a company that makes foundations for offshore wind turbines and oil and gas platforms, postponed its IPO in February, citing "high levels of uncertainty in the capital markets" only to restart the process again in May.
"We announced the postponement of our IPO due to high levels of uncertainty in global capital markets and unfavorable equity market conditions," SIF Chief Executive Officer Jan Bruggenthijs said in a statement earlier this month. "In the meantime, we have kept a close eye on the financial markets' developments. The level of interest we received from the investment community was and is encouraging."
Dutch Finance Minister Jeroen Dijsselbloem confirmed on Tuesday it "certainly" is his intention to sell ASR shares before the referendum, which is "a factor that may lead to unrest." He added that any additional sale of state-owned ABN Amro shares either has to be done before or after the referendum, "but not too close" to the vote.
Before it's here, it's on the Bloomberg Terminal.
LEARN MORE