Yen Intervention Veteran Says U.S. View Won't Stop Japan Acting
by and
Yamasaki says Japan will explain to U.S. if it intervenes

Intervention shows traders speculation doesn't pay, he says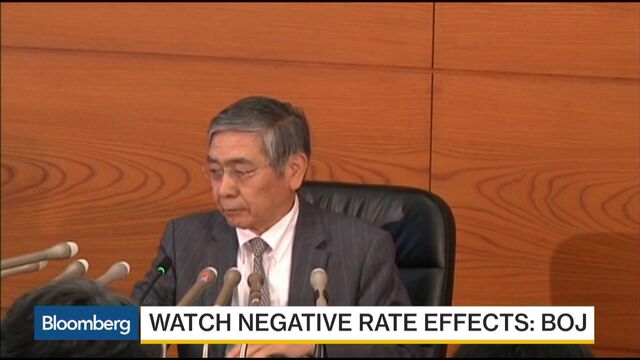 U.S. scrutiny of Japan's currency strategy won't prevent Finance Minister Taro Aso intervening in the market if moves in the yen are too rapid, said a veteran of Tokyo's foreign exchange policy.
"We don't always agree 100 percent on our views of the market, as has been the case in the past when we intervened," Tatsuo Yamasaki, a former vice finance minister for international affairs, said in an interview on Thursday in Tokyo. "Our authorities would move in accordance with their responsibilities after explaining to our counterparts that intervention wasn't market manipulation but was for addressing major speculative trading."
Yamasaki, who retired from the ministry last year, was one of the officials intervening in markets in 2003 and 2004. He oversaw intervention more broadly in a higher position in 2010 and 2011, the last time Japan intervened.
"Intervention is not about a level but instead about excessive moves" said Yamasaki, who is now a professor at the International University of Health and Welfare. "Sometimes speculative traders destroy the market mechanism and try to make money out of a big move in the currency. Intervention is to make them know that it won't pay off."

The yen has advanced more than 10 percent against the dollar this year, crimping profits at corporate heavyweights including Toyota Motor Corp. and Japan Tobacco Inc. This undermines Prime Minister Shinzo Abe's aim of generating a virtuous economic cycle in which company profits translate into wage growth, consumer spending and steady inflation.
The yen traded at 108.80 per dollar at 11:59 a.m. in Tokyo on Friday. Yamasaki did not indicate any particular level as key for intervention, but rather the speed of moves. Koichi Hamada, an economic adviser to Abe, said this week that the yen at 100 could trigger intervention.
Yamasaki's comments are in keeping with those of Aso, who has said that Japan has the capacity to intervene in the market if moves are excessive. Aso has said rapid moves in the yen are not desirable for trade and have an impact on economic and fiscal policies.
Bank of Japan Governor Haruhiko Kuroda also noted on Friday that volatile developments in the stock market and yen exchange rate are continuing, with strong uncertainty over emerging economies.
The U.S. put economies including China, Japan and Germany on a new currency watch list last month, saying their foreign-exchange practices bear close monitoring to gauge whether they provide an unfair trade advantage over America.
Watch List
Yamasaki said the U.S. Treasury maybe sending a message to its domestic audience, rather than to other nations, that it is watching out for any unfair practices as concerns rise about ratifying the Trans Pacific Partnership trade agreement.
Aso and U.S. Treasury Secretary Jack Lew will be among finance chiefs from Group of Seven nations meeting in Sendai, northern Japan, next week. Differences between Japanese and U.S. authorities became clear at a G-20 meeting in April, when Lew said the foreign exchange market was moving in an orderly manner while Aso conveyed "deep concern" about the yen's movement.
Yamasaki said he doubts that foreign exchange markets will be part of formal multilateral talks at the G-7. He expects a focus on pursuing all available tools to boost the moderate global economic recovery, he said.
Before it's here, it's on the Bloomberg Terminal.
LEARN MORE