VW's Europe Market Share Slumps to Five-Year Low on Scandal
by and
Carmaker's four-month share of sales is smallest since 2011

Mercedes posts region's strongest growth as SUVs win buyers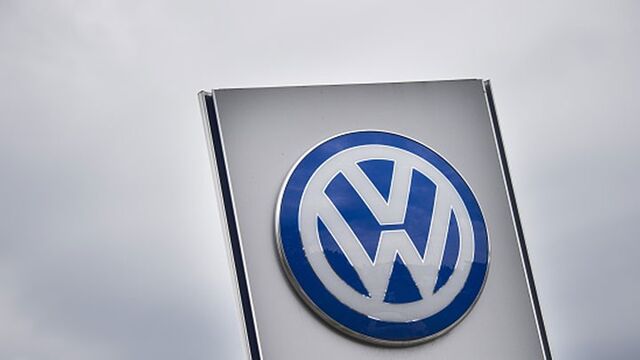 Volkswagen AG's European market share narrowed for an eighth consecutive month since the German carmaker's admission to rigging diesel cars to cheat on emissions tests, as BMW AG and Mercedes-Benz wooed buyers with sport utility vehicles.
Volkswagen accounted for 25.4 percent of the region's car sales in April versus 26.2 percent a year earlier, the Brussels-based European Automobile Manufacturers' Association, or ACEA, said in a statement Friday. Volkswagen's four-month market share was 23.9 percent, the first time the figure for the period was below 24 percent since 2011. Industrywide European registrations in April jumped 9 percent to 1.32 million vehicles, outpacing the German company's 5.3 percent increase.

April was the 32nd straight month of growth in the European car market, which is still recovering from a two-decade low stemming from the global recession. Bolstered by economic stimulus measures as well as new models, demand for cars so far this year has exceeded predictions in the industry, such as French manufacturer Renault SA's forecast of European auto-market growth of 5 percent for 2016.
"The European passenger car market is well under way to show solid growth in the year," Holger Schmidt, an analyst at Equinet Bank, wrote Friday in a report to clients. "The continued positive development in Europe supports our positive stance for the current year."
As Volkswagen has struggled with the fallout of the emissions scandal that came to light in September, BMW's namesake brand, Daimler AG's Mercedes unit and Fiat Chrysler Automobiles NV have grabbed market share in Europe. Those rivals have widened their offerings of increasingly popular SUVs, a segment that has also partly protected Volkswagen's luxury Audi division, which expanded its share of Europe's auto sales in the four-month period.
Global VW-brand sales dropped 3.9 percent to 476,700 vehicles during April following declines in western Europe, the U.S. and China, the Wolfsburg-based manufacturer said Friday in a separate statement. That pushed four-month deliveries down 2 percent to 1.98 million autos. A new version of the Tiguan SUV is "currently being successfully introduced in Europe," and VW expects "positive momentum from this product for the rest of the year," Juergen Stackmann, head of sales at the marque, said in the statement.
"The company will be hoping that the launch of the Tiguan in the second quarter can help them to begin to turn the corner, at least in Europe," analysts at Barclays Plc, including Alexis Albert, wrote in a report to clients earlier this week.
Four-Month Jump
The ACEA compiles numbers from the European Union's 28 member countries, excluding Malta, plus Switzerland, Norway and Iceland. Four-month industrywide registrations increased 8.3 percent to 5.25 million autos. April's growth was boosted in part by extra shopping days as the Easter holiday shifted into March this year.
Volkswagen's mass-market Seat unit grew 2.2 percent in April, the weakest performer for the group, which also owns the Skoda and Porsche nameplates. The namesake VW brand, which offers just two SUVs, increased European registrations by 2.6 percent. The German carmaker remains the biggest carmaker in the region, accounting for more than twice as many auto sales as second-ranked PSA Group, the producer of Peugeot, Citroen and DS models.
Daimler posted the steepest European sales gain in April among the region's 10 biggest sellers, with a 22 percent increase, including a 23 percent jump at Mercedes. The division said earlier this month that its global deliveries of SUVs surged 40 percent, helped by a facelift of the top-of-the-line GLS. BMW, the maker of the X1 SUV, posted an 11 percent European sales increase at its main brand. Fiat Chrysler's group sales rose 14 percent as its Jeep nameplate sold 22 percent more SUVs.
Before it's here, it's on the Bloomberg Terminal.
LEARN MORE