Putin Warns NATO Missile Shield Is Threat to Peace in Europe
by and
Missile-defense may trigger new arms race, Putin says

NATO beefs up eastern Europe presence after Ukraine conflict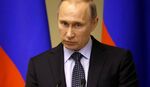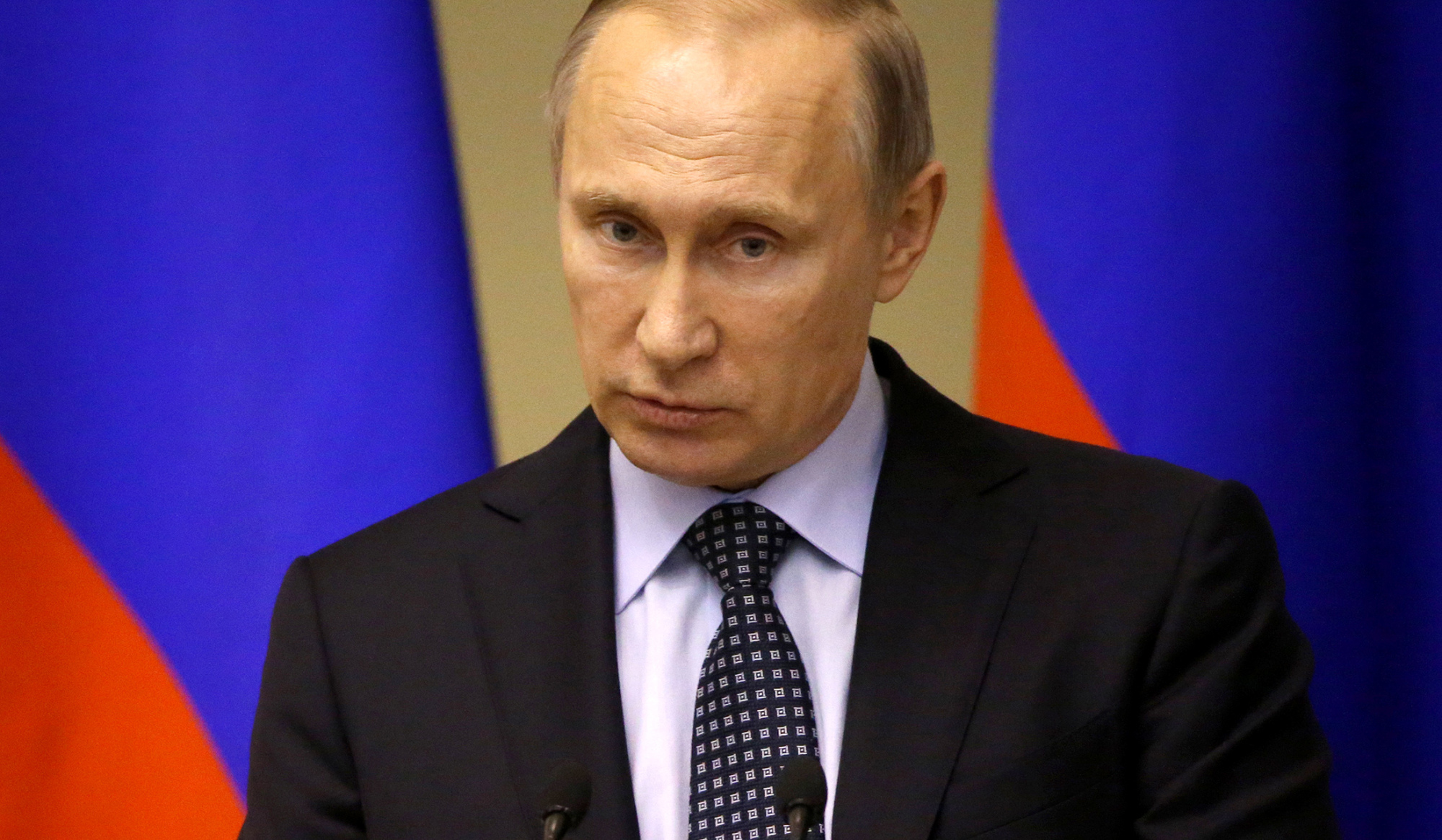 Russian President Vladimir Putin warned that NATO's missile-defense shield in Romania and Poland is threatening peace in Europe and said a new arms race may emerge between his country and its Cold War foe.
Poland broke ground on the northern wing of the anti-ballistic missile shield Friday, a day after Romania inaugurated rocket batteries to the south. The two complexes have fueled antipathy between the alliance and Russia, which are in the deepest confrontation since the collapse of Communism after the Kremlin annexed Crimea from Ukraine in 2014.
"Now after the placement of these missile defense elements, we have to think how to neutralize the threats for the security of the Russian Federation," Putin said at a meeting with defense officials in the Black Sea resort city of Sochi. "The people who are making such decisions should know that until now they have lived in calm, comfort and security."
The North Atlantic Treaty Organization is consolidating its presence in eastern Europe after Russia forcibly changed borders in the region and because it continues to intimidate its neighbors, Secretary General Jens Stoltenberg said in Romania on Thursday. Putin said NATO's missile defense bases and increased troop presence were "extra steps" toward a "shakeup of the international security system" and "a news arms race" in which he said Russia wouldn't take part.
Large-Scale Conflicts
"We won't be drawn into this race, we'll go our own way," Putin said. "We'll do everything necessary from our side to ensure and preserve the strategic balance of forces that is the most reliable guarantee to prevent starting large-scale military conflicts."
Poland started building an installation at the former military airport in Redzikowo near the Baltic coast on Friday. A counterpart to the base in the southern Romanian village of Deveselu, the site will be able to host about 300 U.S. troops in 2018. That follows ramped-up defense spending among Baltic NATO members Estonia, Latvia and Lithuania, who plan to seek further increases in NATO troop rotations at the alliance's July summit in Warsaw.

While Russia has repeatedly complained about the shield, which Putin said was for offensive purposes, NATO's members have stressed that it's solely a defense against potential attacks from so-called "rogue states," particularly Iran.
NATO isn't looking to start a new Cold War,  Stoltenberg said. He added that the Aegis rockets, defensive weapons that can't carry warheads and are designed to collide with and destroy ballistic missiles outside of the atmosphere, aren't technically able to shoot down long-range missiles from Russia. Poland and Romania joined NATO along with other eastern European states a decade after the collapse of their communist-era overlord, the Soviet Union.
"Today is a great day for Poland's efforts to get the highest possible military security guarantees," Polish Defense Minister Antoni Macierewicz said in Redzikowo Friday. "Those efforts have never been directed at anyone, but they aim to ensure we can live and develop in peace after years of a hard regime."
Russia is also stepping up its defenses and plans to create three new military divisions by the end of the year, Defense Minister Sergei Shoigu said on May 4. Putin has amassed forces, including short-range ballistic missiles and anti-ship, air-defense, and electronic weaponry, in the Kaliningrad exclave that cuts into Poland's Baltic Sea coast, Lt. General Ben Hodges, the commander of U.S. Army forces in Europe, said in December.
Before it's here, it's on the Bloomberg Terminal.
LEARN MORE