In Brazil, Yesterday's Studs are Today's Duds -- And Vice Versa
by
Pulp producers Fibria, Suzano are tanking after 2015 rally

But steelmaker Gerdau, last year's worst stock, is 2016 star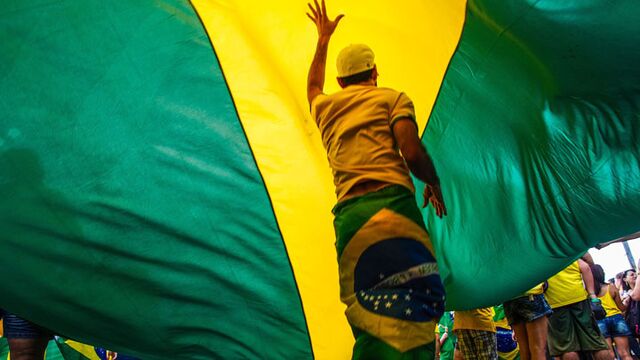 To understand just how volatile Brazil's stock market is, take a closer look at this year's winners and losers.
Last year's reigning stocks -- pulpmakers Suzano Papel & Celulose, Klabin SA and Fibria Celulose SA -- are among the worst performers on the Ibovespa index this year. But 2015's big dud -- Metalurgica Gerdau SA -- posted Brazil's fourth-largest gain this year through Thursday. The top stock, Cia. Siderurgica Nacional SA, another steelmaker, has more than doubled since the start of the year in a rally that no analyst saw coming.

The change-up illustrates how hard it is to pick stocks in the world's most volatile equity market. The Ibovespa swung from a bear market into a bull market in recent months as investors pile back into assets from Latin America's biggest economy amid rebounding commodities prices and expectations the new government that's replacing President Dilma Rousseff's administration will be capable of reviving the crippled economy after months of political turmoil. The Senate voted Thursday to temporarily remove Rousseff from office while she stands trial on allegations she illegally financed budget deficits.
"Shareholders of raw-materials producers should expect a roller-coaster ride," said Pedro Paulo Silveira, the chief economist at Sao Paulo-based brokerage Nova Futura. "The degree of uncertainty regarding all the factors that affect commodity prices is so huge now."
Suzano, Klabin and Fibria, which get most of their revenue from exports and become more competitive as Brazil's currency weakens, each rallied at least 60 percent in 2015 as the real posted the biggest tumble among the world's major currencies. But as the real rebounds this year and the price of wood products falls, the pulp producers are tanking. In the year through yesterday, Fibria was down 42 percent, the worst performance on the Ibovespa benchmark index. Klabin and Suzano have each lost at least 22 percent.
Metalurgica Gerdau, Latin America's second-biggest steelmaker by revenue, has climbed 61 percent this year after an 85 percent tumble in 2015. CSN, as Cia. Siderurgica Nacional is known, was up 141 percent this year, compared with a 23 percent gain for the Ibovespa.
In an e-mailed response to questions, Fibria said the 3 billion reais ($861 million) in free cash-flow generated in the first quarter of 2016 shows the company's "resilience even in an unfavorable moment of the commodity." For Metalurgica Gerdau, investors are recognizing the company's efforts to generate free cash flow by reducing investments, cutting costs and trimming its debt, according to a statement.
The press offices of Suzano, Klabin and CSN didn't respond to requests for comments.
Commodity companies account for 22 percent of Ibovespa's weighting, data compiled by Bloomberg show. Their weighting has climbed to a four-month high as the commodities rebound boosts their market value.
"Brazilian markets are closely following commodities prices now," said Raphael Figueredo, an analyst at the brokerage Clear Corretora in Sao Paulo. "Brace for more volatility."
Before it's here, it's on the Bloomberg Terminal.
LEARN MORE