Take Carney's Forecast With `Bucketful of Salt,' Brexiteers Say
by
Lamont says BOE governor's words risk triggering a crisis

Osborne hails Carney intervention as `a very big moment'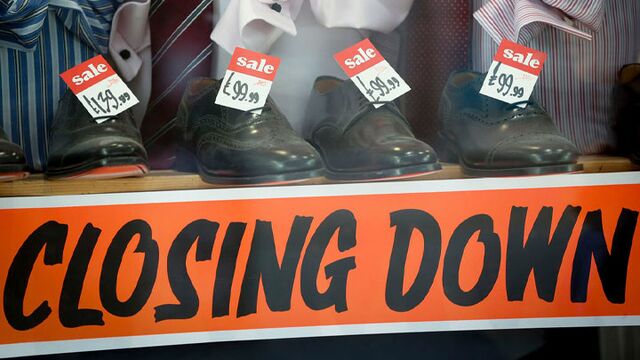 Mark Carney was deployed by both sides of the Brexit debate Thursday.
QuickTake Will Britain Leave the EU?
The two main groups campaigning for a "leave" vote in next month's referendum said the British public shouldn't trust the Bank of England governor's warning that quitting the European Union could trigger a U.K. recession. Prime Minister David Cameron's government hailed it as further evidence the economic risks of a Brexit are too high to even consider voting to leave.
"Another day, another scare -- and one we need to take with a bucketful of salt," Leave.EU Co-Founder Arron Banks said in an e-mailed statement. "The U.K. is the best-performing major European economy and Mark Carney is simply wrong to confuse the referendum result with economic growth."
Carney said earlier Thursday that a vote to leave the EU in the June 23 referendum could have "material effects" on demand, supply and the pound. In its quarterly Inflation Report, the BOE gave a detailed assessment of the risks surrounding a Brexit, judging that it could lead to a prolonged period of uncertainty, hurt capital inflows, increase bank funding costs and threaten financial stability.
That thrust Carney center stage for both the "leave" and "remain" sides of the Brexit debate as they step up their rhetoric six weeks before the vote. With polls showing the outcome may be tight, Cameron and Chancellor of the Exchequer George Osborne took to Twitter using Carney's comments to buttress the economic case for staying in the 28-nation bloc.
Osborne, who trails former London Mayor Boris Johnson, a leading Brexit campaigner, in betting odds to succeed Cameron, said the intervention marked "a very big moment in the debate about the economic costs of leaving the EU."
Osborne's fellow Conservative, former Chancellor Norman Lamont, said it'll be Carney's fault if a recession follows a vote to leave.
"The governor should be careful that he doesn't cause a crisis," Lamont, who wants to exit the EU, said in a statement e-mailed by Vote Leave, the official Brexit campaign group. "If his unwise words become self-fulfilling, the responsibility will be the governor's and the governor's alone. A prudent governor would simply have said that 'we are prepared for all eventualities."'
For his part, Carney defended the analysis, saying Brexit is the "biggest risk" facing policy makers' remit and that the "independent" Monetary Policy Committee was "looking dispassionately at issues in the fulfillment of its remit."
Before it's here, it's on the Bloomberg Terminal.
LEARN MORE